Bermudian actress Rebecca Faulkenberry recently starred in her first major production since the recent closing of Broadway hit Spider-Man: Turn Off the Dark, a high school-based musical called Like You Like It.
The musical, based loosely on As You Like It, a play written by William Shakespeare in 1599 or early 1600, followed the story of a group of high school students and their struggle to find themselves in the midst of increasing social pressures.
The production was intended to celebrate Shakespeare's 450th birthday, an event typically recognized on April 23 of each year.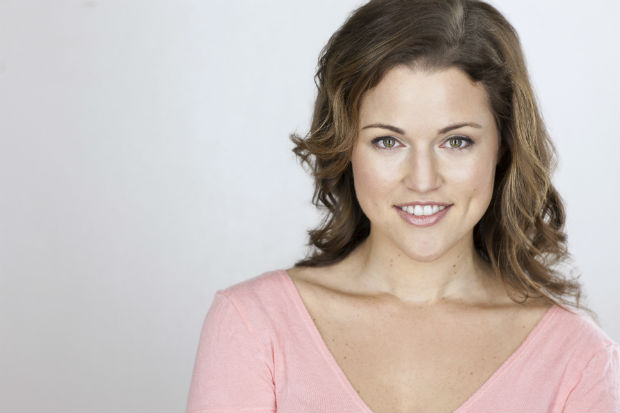 According to the play's official website, "1985. There's a huge high school dance at the brand new Arden Mall. Straight-A senior Rosalind wants to go with varsity wrestler Orlando, but she is too shy to face him. Worse, snotty Audrey has been dating Orlando for a whole month.
"Rosalind's best friend Celia spies on and discovers that Audrey and Orlando are on the outs and encourages Rosalind to make a move. When Rosalind does finally bump into Orlando, they are unjustly suspended from school thanks to Audrey's machinations and the treachery of Oliver, Orlando's jealous older brother and the 19-year old truancy officer of the school.
"With Rosalind's hopes dashed and nowhere to go, she and Celia decide to flee to the Arden Mall. Audrey, whose father owns the mall, threatens the girls that if they are discovered at Arden, they will be arrested. So Rosalind and Celia decide to go in disguise: Rosalind as a frat dude named "Corey" and Celia as a Madonna wannabe dubbed Ladonna."
Rebecca Faulkenberry performs during recent Earth Hour celebrations:
"All comes to a climax at the big dance, where Rosalind must show up as both herself and "Corey," changing everyone's fates, including her own.
"Ultimately, everyone learns that it all works out "Like You Like It" if you take the greatest risk of all: being yourself."
Like You Like It was shown at the 54 Below dinner club in New York City on April 23, 2014.
Read More About
Category: All, Entertainment