David Bascome, President of Bascome Enterprise, has touched the lives of more than 5,000 participants over the last 22 years in a summer program that focuses not only on soccer skills, but self-discipline and values young people can take with them off the field.
According to Mr Bascome, "Over many years we have seen young players pass through the clinic and go on and be successful on and off the field. We the staff at the clinic take pride in making sure our young people are given the tools to build athletic and non-athletic careers.
"Our implementation of leadership development skills into the clinic this year should help our young athletes empower themselves, their teammates and their community."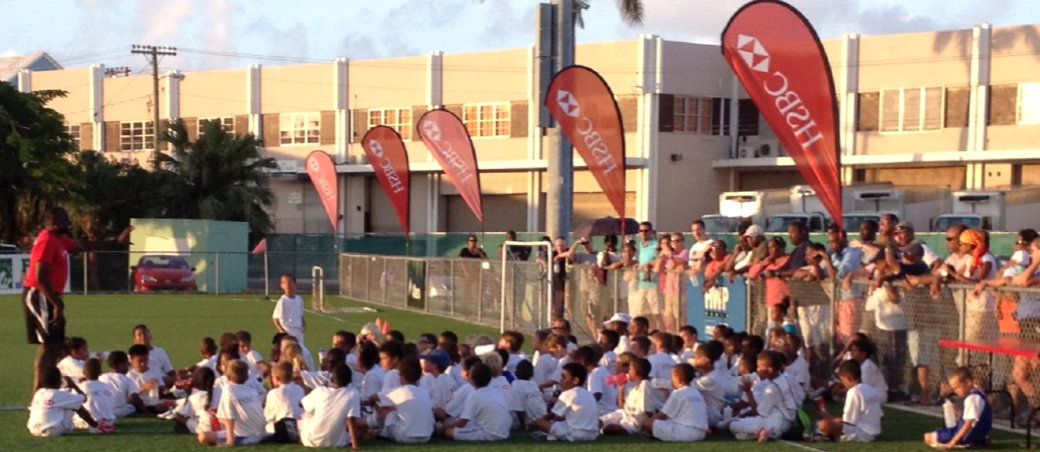 This year Bascome welcomes Lucio Gonzaga and William Vanzela, two of Baltimore Blast's top players. Lucio is a midfielder from Brazil with great talent and has been a leading scorer over the years. William is the number one goal keeper from Brazil and was a major factor with Italy's World Cup Futsal Championship win a few years ago.
Also, joining them are two professional women coaches out of Germantown Maryland: Kati Jo Spisak and Danielle Malagari. Both women are coaches with the Washington Professional Team.
"HSBC Bermuda, a committed supporter of our community has sponsored Pro Soccer clinics since its inception in 1992″, Blake Hellam, HSBC spokesperson for this year's Pro Soccer Clinic explained. "HSBC Bermuda is proud to support our young people through sport.
"HSBC's Pro Soccer Clinic offers our young people more than just an opportunity to upgrade their football skills, it also encourages teamwork, discipline and focus, when demonstrated through 'play', creating great life lessons that later translate into positive professional experiences."
The HSBC Pro Soccer Clinic is to be held from 7–11, July 2014 at the National Sports Centre North Field. The clinic is open to male and female players 4 – 16 years of age. The program focuses on providing players with the opportunity to build on their soccer skills and learn the importance of positive discipline both on and off the field.
Application forms are now available from HSBC branches at Harbourview Centre, Church Street, Somerset and St. George's or on the www.hsbc.bm website, About Us, Community Section. The 'Drop Off Box' for all applications is located at the Harbourview Centre, reception desk, 37 Front Street Hamilton.
Read More About