The deadline for the HSBC Pro Soccer Clinic registration has been extended to Friday 24 June 2011. The clinic, which caters to youth soccer players between the ages of 6 -16 years old, will kick-off on 4 July 2011 at the BAA Field, Pembroke.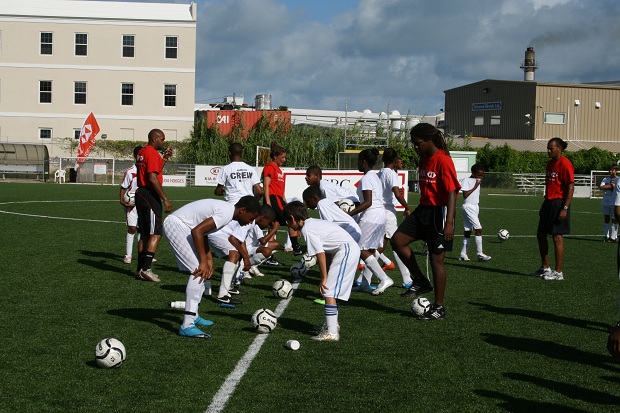 Participants will be coached by David Bascome and other professional soccer players and coaches from Bermuda and the United States. HSBC Pro Soccer Clinic was founded 20 years ago and has seen more than 4000 participants.
Applications are available for the Soccer Clinic at www.hsbc.bm/inthecommunity .
Read More About