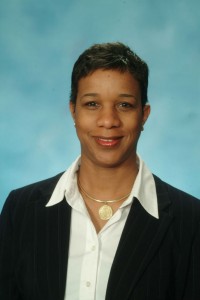 The Institute of Directors [IoD] Bermuda branch is getting set to host the Finance for Non-Financial Directors course on May 15, 16, and 17, 2014.
A spokesperson said, "Competent fiduciary oversight is a core responsibility of directors. The Finance for Non-Financial Directors course provides vital knowledge of the financial terms and concepts needed by all directors to allow them to monitor the financial health of their business and evaluate new business plans with confidence.
"The course clarifies the legal responsibilities of directors in the fields of finance and explains the role of finance in business. It also explains terminology, allowing for more effective contributions to important discussions.
"The course objectives include learning how to identify the financial role and responsibilities of directors, interpreting financial statements in accordance with accounting principles and standards, establishing the financial health of a business using accepted financial ratios, distinguishing between management accounts and the statutory financial reports of a company, differentiating between the various sources of finances available to a company and their relative advantages and disadvantages, walking through the methodologies in appraising capital investments, and looking at different methods of valuing a business.
"The Finance for Non-Financial Director course is being led by UK-based IoD instructor Terry Waymouth. Mr. Waymouth is a Fellow of the IFS School of Finance and the Royal Society of Arts, and an Associate of the Chartered Institute of Bankers. The course registration fee is $2,400 for IoD members and $2,900 for non-members."
IoD Education Chairman Rochelle Simons [pictured above], said, "The Institute of Directors Bermuda branch is delighted to be offering the Finance for Non-Financial Directors course. The course aligns with our vision of promoting excellence in governance through education and training as it equips directors, senior executives or aspiring directors seeking to understand more about company finance with tools to effectively execute their fiduciary responsibilities."
"The three day course can be taken on a stand-alone basis or as one of four courses in the IoD's Certificate in Company Direction [CICD] programme. Interested participants should contact Rochelle Simons via telephone on 336-2447 or via email at rochelle.simons@logic.bm."
To become a member of the Institute of Directors, visit their website.
Read More About