The Bermuda Bodybuilding and Fitness Federation [BBFF] hosted its second Bodybuilding and Fitness Extravaganza at City Hall earlier this month, with some of the island's fitness enthusiasts taking to the stage.
The Men's Physique was won by Kyle Santucci, Terrence Lightbourne finished second, Arthur Joell finished third, Omar James placed fourth, Morris Moniz placed fifth, Gary Klingbiell finished sixth and Eston Rawlins finished 7th.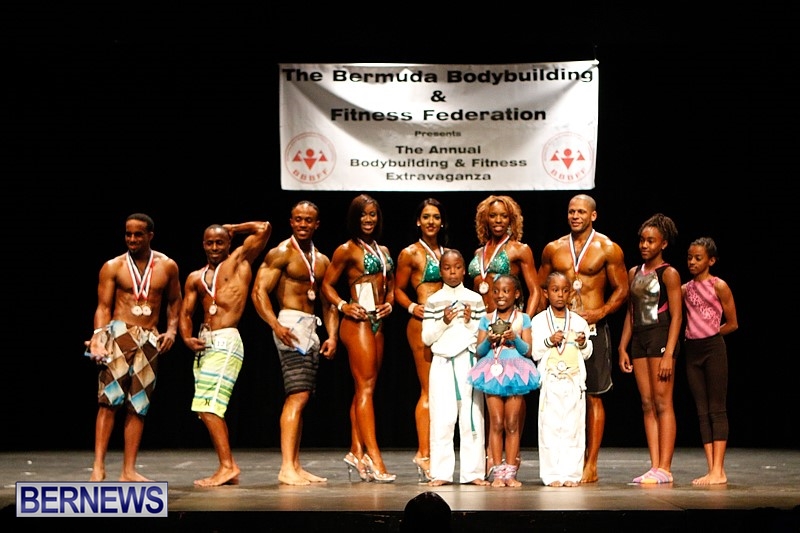 Chephirah Williams won the Figure Fitness Division, Kimeisha Fough finishing second, Kara Gibbons finished third and Becky Wright finished fourth. The kids fitness winners included Zen Joseph, Nizeko Outerbridge, Diamond Dill, Niyan Outerbridge and Kinae Dowling; while Eston Rawlins won the Men's Fitness Division.
You can view photos of the Junior Fitness competitors here, photos of the Female Figure competitors here, photos of the Male Physique competitors here, all our coverage of the 2014 Bodybuilding and Fitness Extravaganza here and videos from the evening below.
Female Figure Fitness Division
Men's Physique Division
Division Winners Announced:
Men's Fitness [Eston Rawlins] Quarter Turns & Routine
Kids Fitness Routines
Jump 2B Fit Routine
Read More About