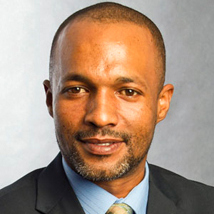 [Written by Opposition Leader Marc Bean]
Today, my wife and I celebrate our first Mother's Day together. Watching her deliver our daughter was, like witnessing the birth of all my children, a blessed experience.
It reminds me of all that is wonderful about our women and the need to continually uplift them and build a society where they can live in peace, where their children are loved, nurtured and given the means to reach their full potential.
On Mother's Day, my thoughts often turn to my mother and all that we missed out on experiencing together. I like to think that she would be happy with how I and my siblings turned out, how her grandchildren have grown and how we have tried to carry the lessons she taught with us always.
Lessons such as compassion for the less fortunate, the importance of continuous education and the need to speak honestly and without fear are what she taught. And though she is gone, her voice is never far from my spirit, reminding me of what she would expect from us.
The Bible teaches that "A wise son maketh a glad father: but a foolish son is the heaviness of his mother."
The best gift that we can give the mothers in our lives on their special day is to be better partners to the mother of our children while striving to be a source of comfort and pride to our mothers. The best gift that mothers can give to their children is to set standards, demand excellence and refuse to condone that which is ethically, morally or legally reprehensible.
From this day forward, let us reflect upon how we treat the women in our lives. Let us refrain from objectifying them and seek to see beyond their physical attributes to the true value within.
Let us seek to be a source of happiness and not sorrow for our mothers by making better choices and living better lives. Let us strive for better relationships with the mothers of our children. If we do all these things and if mothers demand better from their children, than Bermuda will truly be a place the world would envy.
- Marc Bean
Read More About