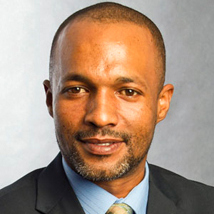 [Opinion column written by Opposition Leader Marc Bean]
We would like to say thank you to all those who have continuously lifted us up in support. You have helped to remind us what it truly means to be Bermudian.
As we go about Bermuda, we are often asked "What is the way forward for our country? What will be the silver bullet that turns our economy around, stops crime and makes everything perfect?"
Like any great dish, there is no one single ingredient that contributes to the successful taste. Likewise, there are multiple components that make a vehicle run. So in our progress forward, there are number of critical, fundamental components and ingredients that we must utilize as both individuals and as a country.
At the very top of the list, we must continue to encourage each other to seek positive solutions to our challenges. We must encourage our fellow Bermudians to support those that have fallen on hard times. We must encourage each other to eliminate unnecessary expenses and to make wiser financial choices with our finances.
Additionally, education is the foundation for the progress of our country. Whether it be academic or technical education, we must stand by our children as they pass from Middle School to High School and then onto University. Added attention must be directed onto our young men, who unfortunately, tend to fall prey to distraction more easily than our young women.
Students cannot do it without support from home and support from teaching staff. As parents, let us dedicate time to assist with homework, projects and research. Likewise, we must liaise with and be supportive of our children's teachers. It truly is a team effort and as the adage says "it takes a village to raise a child".
Our job market is becoming ever more demanding for qualified workers in all fields from IT to industrial trades. Every profession must and should be filled with Bermudians who have applied themselves and obtained the requisite training and experience.
With growing trends towards automation, downsizing, mergers, outsourcing and privatization, many qualified Bermudians are facing the possibility of redundancy in both the private and public sectors. For those that find themselves in this unknown territory, life becomes extremely challenging.
It is at these times that many look to become their own boss by starting their own businesses. This journey is by no means easy and has multiple challenges every step of the way. Whether it be building clientele, marketing their goods or services or finding the right staff, the learning curve may be steep.
As challenging as it may be, this is a pivotal point in one's life and in our country on a whole. Take a look at our Caribbean cousins and see how they have built businesses from the ground up, thereby creating a sustainable middle class whilst developing their island nations.
Perhaps the most critical component in this equation is for us to ensure to support our own. If we know someone is starting out, please encourage them in word and in deed. Offer them advice as need be and, whether by word of mouth or via social media, help to advertise their business for them.
We must redirect our funds to build ourselves.
There are other ingredients which we will discuss in upcoming weeks and months. We are open to advice, suggestions and support for all. Strong lasting relationships are built and maintained on concern, compassion and communications.
Again we thank you for your support and we look forward to your feedback.
God Bless Bermuda
- Marc Bean

20 Most Recent Opinion Columns

Opinion columns reflect the views of the writer, and not those of Bernews Ltd. To submit an Opinion Column/Letter to the Editor, please email info@bernews.com. Bernews welcomes submissions, and while there are no length restrictions, all columns must be signed by the writer's real name.
-
Read More About