An event that is said to only occur once per year took place this week, with a night-blooming cereus flower seen in the Mills Creek Road area.
Night-blooming cereus — also called queen of the night, lunar flower, and moon flower — are said to bloom on only one or two nights of the year, normally in the summer months of May, June, or July.
The large, white, and fragrant flowers open only after nightfall and are gone by dawn, making the sight a relatively rare one.
Night-blooming cereus in the Mills Creek Road area photographed by Lisa Ruthann Trott: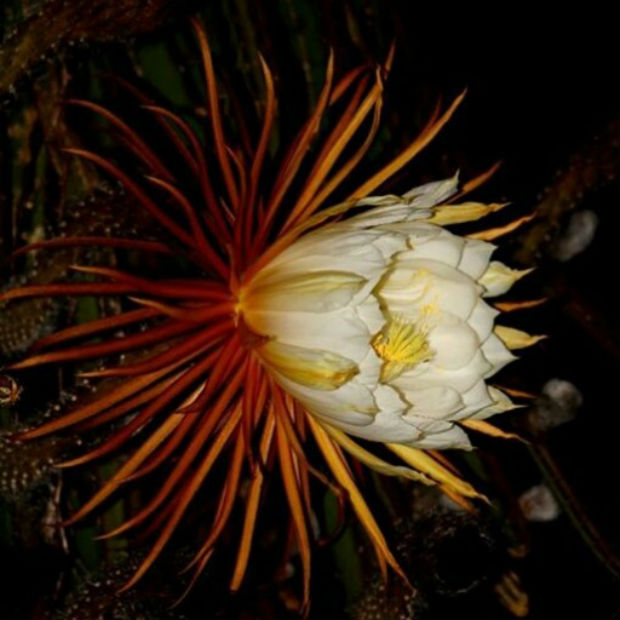 Described as "one of the strangest plants," the night-blooming cereus is a member of the cactus family that resembles nothing more than a dead bush most of the year.
"It is rarely seen in the wild because of its inconspicuousness. But for one midsummer's night each year, its exqusitely scented flower opens as night falls, then closes forever with the first rays of the morning sun."
Read More About
Category: All, Environment