Aon Bermuda marked their 2014 Community Service Day on Friday [June 6] by working with various charitable organizations including Keep Bermuda Beautiful, Bermuda National Trust, Eliza Dolittle Society, Women's Hospital Auxiliary, The Salvation Army, and The Red Cross.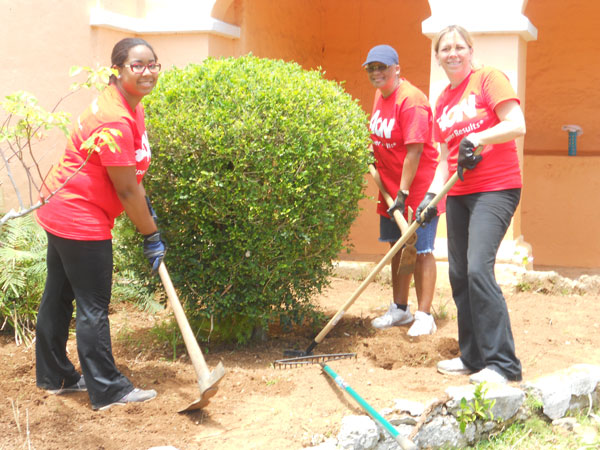 The employees of Aon helped with various tasks, from picking up trash with KBB, to sorting clothes at the Barn, and helping feed the hungry.
Cordelia Philip, a summer intern at Aon who volunteered with The Eliza DoLittle Society said, "You never think that people in Bermuda go hungry, and to hear that it is a problem not just affecting the homeless but entire families as well was a real eye opener;It feels good to help others in the community."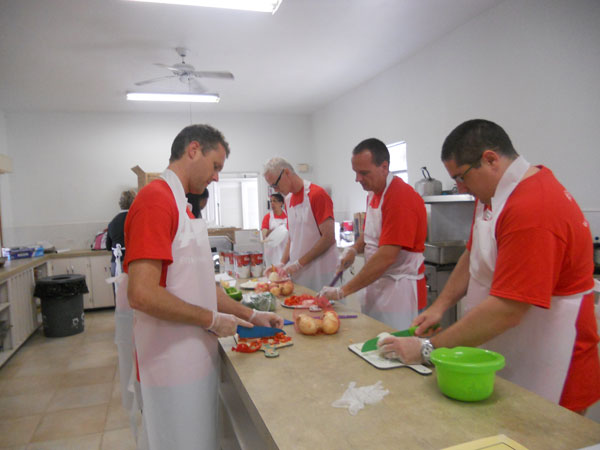 Over at Happy Valley Park, Aon employees picked up over 50 garbage bags of garbage and help remove two large piles of debris that ranged from bikes to mattresses. Christy Corbett said, "After cleaning up the park, now I want to stop and pick up trash when I see it on the side of the road. Overall I had a good time and would definitely do it again".
Visiting employee Ben Von Obstfelder, who is on secondment from the Chicago office, volunteered at the BNT project at Devondale, and despite managing to catch Poison Ivy, he enjoyed helping the Bermuda community .
Click to enlarge photos:
Read More About
Category: All