If you would like to tour the new Acute Care Wing, try and get the attention of "Dr Eddie the Elephant" — the mascot of Bermuda Hospitals Board — who will be making several public appearances asking questions about the new wing and
services that will be offered there.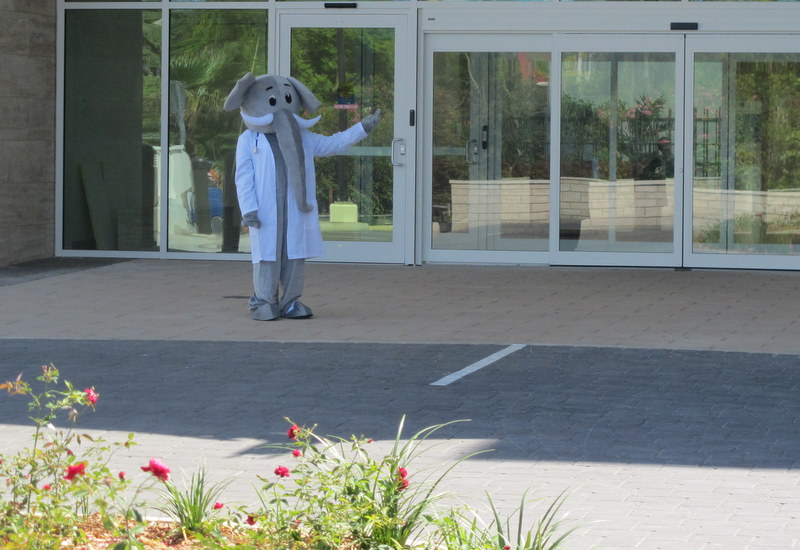 A BHB spokesperson said, "Dr Eddie will be in Hamilton tomorrow. If you see him, feel free to approach him for your chance to win. He will ask questions relating to the new wing.
"Below are some facts that could improve your chances for a correct answer.
The new Acute Care Wing opens to the public in September.
The Emergency Department moves 12:01am on Sunday morning, 14 September 2014.
Other departments moving to the new wing are: Diagnostic Imaging, Dialysis, Oncology, Surgery, Acute Medical Wards and Acute Surgical Wards.
The new wing has 90 single-patient suites."
Read More About
Category: All