The 27th annual Night Of Champions is set to be held on August 16, 2014, with 53 competitors ready to hit the stage.
This year will see the introduction of the women's physique category, which has been fast growing in popularity across the NPC and IFBB pro ranks.
A spokesperson said, "We are excited by exceptionally large number of competitors this year; everyone is in excellent condition and terrific shape.
"From this field of 53 competitors, a national team will be selected to compete in the 43rd Central and American Bodybuilding and Fitness Federation Championships [CACBBFF], which will be held in Saint Martin in October."
Muhsin Nasir during the NPC Team Universe competition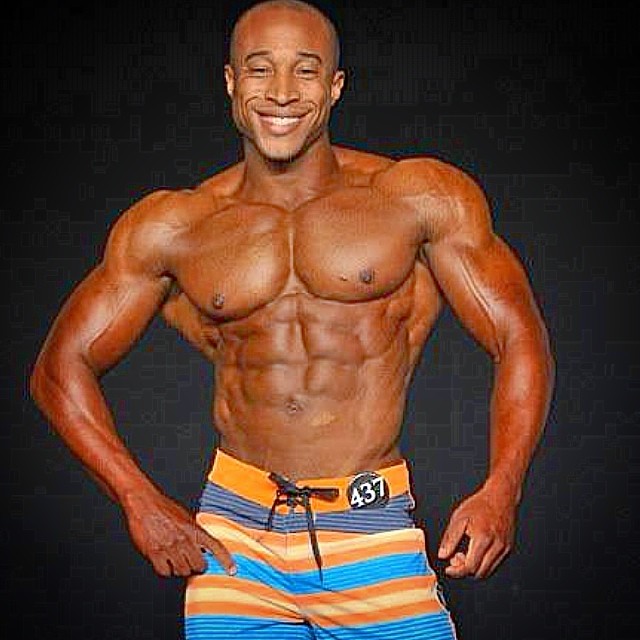 President of the Bermuda Bodybuilding and Fitness Federation [BBFF] Candy Lee Foggo said, "We have much to celebrate over the past year. Our athletes won 12 medals at the 42nd CACBBFF Championships in Santo Domingo, Dominican Republic.
"In addition, Ranae Cann obtained her Continental Judge's Certification at these same championships.
"More recently, Sabrina Burgess, Ranae Cann, and Shameela Simons represented Bermuda at the Arnold Amateur Championships in Columbus, Ohio, with Sabrina and Ranae placing in the top ten in their respective categories. Additionally, Muhsin Nasir [pictured above] earned his IFBB Pro Card."
The admission fee is $20 for the prejudging at 10.00am, and $50 for the evening show which gets underway at 7.00pm. For more information on the event, contact bbbfexec11@gmail.com, and you can view our past coverage of bodybuilding in Bermuda here.
Read More About