[Updated with additional photos + video. Police confirm that the 19 year old driver has been arrested on suspicion of driving while impaired. The two people [husband and wife aged 52 and 44] who were in the tent that the car smashed into are being treated for what the police said "appears to be serious injuries."]
Holiday campers in the east end had a rude awakening this morning [Aug 2] as a car crashed on Kindley Field Road at approximately 5.45am, smashing into multiple parked vehicles and a Cup Match tent in the process. Emergency personnel attended the scene, with fire, police and ambulance all present.
Unofficial reports suggest that multiple people were in the tent the car crashed into, and at least two have sustained some form of injury.
The people camping out in the area all seem to all be awake, for obvious reasons, and many are concerned about the two people who we understand to have been injured, while some have expressed their shock at being woken by what they described as a loud crash.
Update: Video statement from Police Media Manager Dwayne Caines
There are children at the site, and as far as we can ascertain the children have not been injured, however we are seeking confirmation on that, and other details, and will update with additional information as able.
Update 7.13am: Police Media Manager Dwayne Caines is now on the scene, so we can expect to receive an official update soon.
Update 7.22am: Mr Caines has confirmed that the driver of the car has been arrested on suspicion of driving while impaired, and also confirmed that the two people who were injured — a husband and wife — were asleep when the car smashed into their tent.
Mr. Caines said they are being treated for "what appears to be serious injuries."
Update 9.06am: Mr. Caines said, "First responders attended a report of a collision that took place on Saturday morning at 5:52am. It appears that a man was driving his car on Kindley Field Road when he lost control of his vehicle and careened into two cars that were parked in front of a camp site, and then crashed into a tent.
"This resulted in two people that were asleep in the tent — husband [52] and wife [44] — being taken to the hospital with serious but non-threatening injuries. The driver of the car, a 19 year old man, was arrested for suspicion of driving whilst impaired and an investigation into this incident is now underway."
Update 6.32pm: The police said the man who was injured, whose age they amended to 51, is "currently still in the hospital with a host of serious injuries," and the 44 year old woman is "listed in serious condition with a number of serious injuries as well."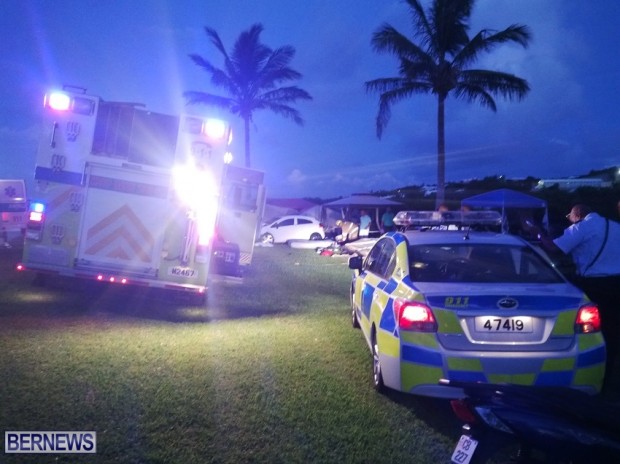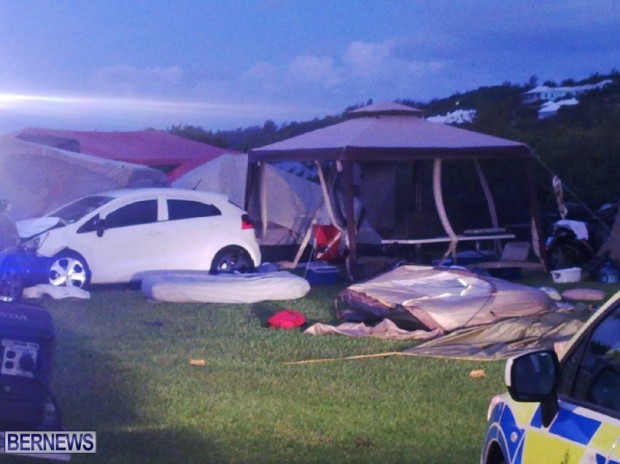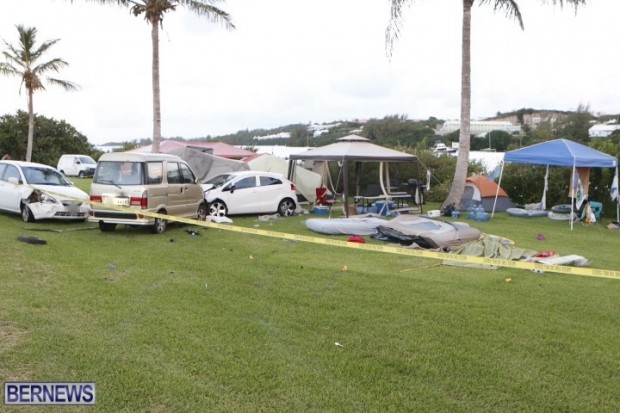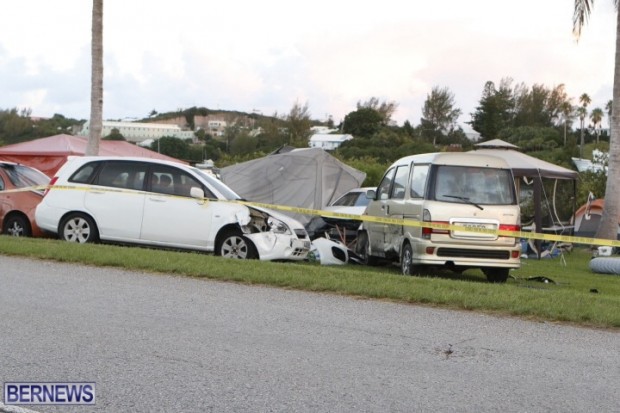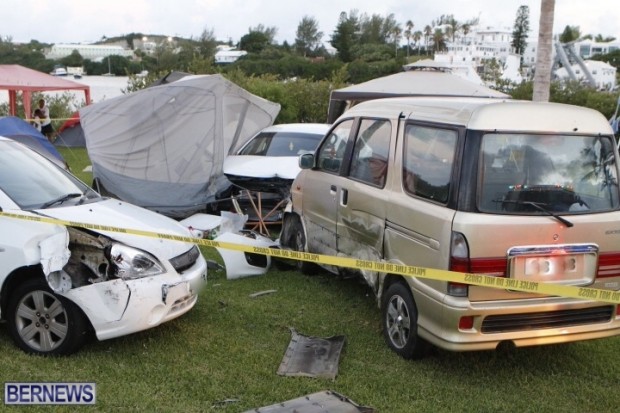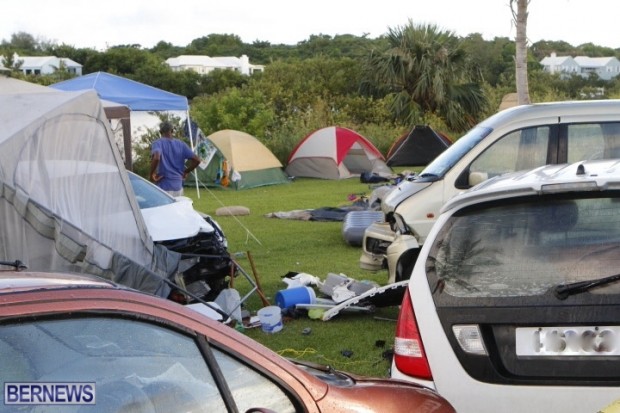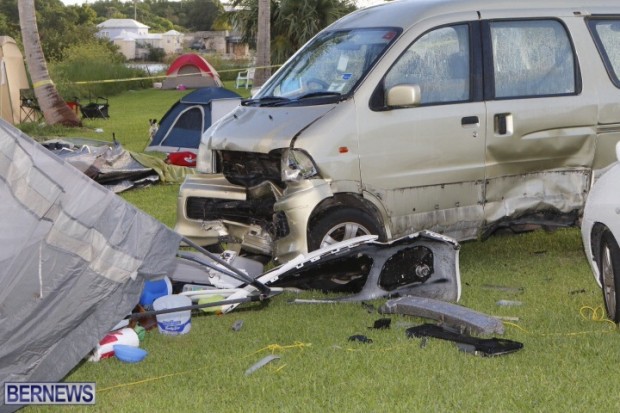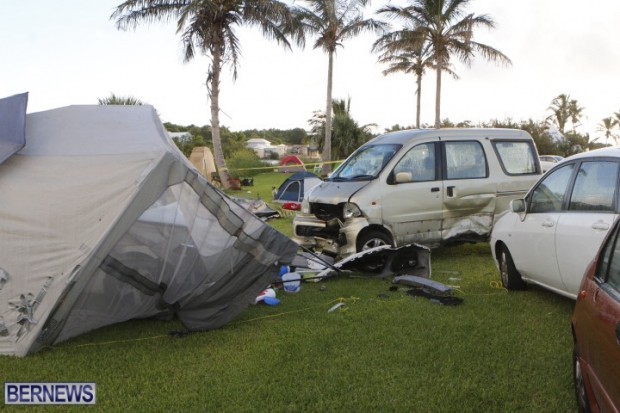 Read More About
Category: Accidents and fires, Accidents/Fires, All, News, Photos