Auto Solutions has revealed that the company will import Hyundai Heavy Commercial Vehicles for the Bermuda market. Auto Solutions Ltd. is already established as the authorised local dealer for the Hyundai automotive brand, but the company has only imported private and light commercial vehicles to date.
The introduction of Hyundai heavy commercial vehicles to the island marks a first for the company and Bermuda alike.
Historically, heavy commercial vehicles imported to the island were mostly of the Mitsubishi, Toyota or Isuzu make, all Japanese automakers.
Managing Director of Auto Solutions Ltd. Glen Smith said, "Today the Koreans are effectively competing with the Japanese in the automotive market; they are advancing in leaps and bounds in terms of quality, reliability and technology.
"The Hyundai heavy commercial vehicles coming out of Korea are not only ideal for Bermuda in terms of size and utility, but also the price point is very competitive for our local market."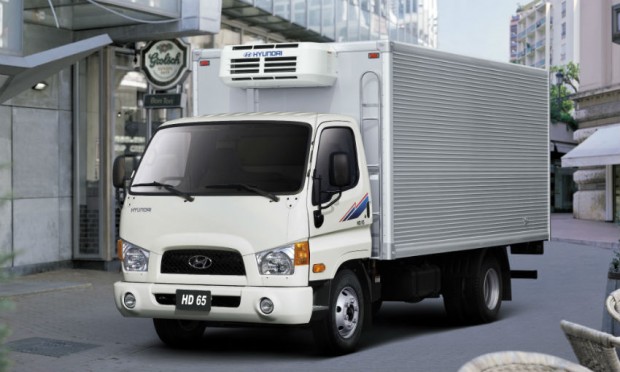 "We have also found that the support network from the Hyundai brand to be excellent, especially due to the fact they have a regional office in Miami where we source our spare parts and service support from. Comparatively speaking, this saves our business as well as our Hyundai customers, time and money.
"We are delighted to be able to offer Hyundai heavy vehicles to our clientele. This new offering is not only testament of Hyundai's commitment to the Bermuda marketplace, but it also reflects our confidence in the strength and reliability of our Hyundai vehicles. Furthermore, I think this could not be happening at a better time.
"I optimistically believe that the local construction industry will see an increase. I think we will witness continual growth in this industry in the next year or two, and Auto Solutions Ltd. now has the vehicles to support such growth."
A spokesperson said, "The first Hyundai heavy commercial vehicles, a Hyundai HD65 Dump Truck and a Hyundai HD65 Dry Box Van [with lift], are due to arrive in Bermuda this November. The dump truck will retail for $45,995 and the Dry Box Van will retail for $52,995 [both are HB Class].
"The company foresees that most of the Hyundai commercial vehicle retail business will be custom order because each of these vehicles can be customized to fulfill a variety of different functions. These trucks are purpose-built for different businesses such as delivery, food wholesale, construction and landscaping."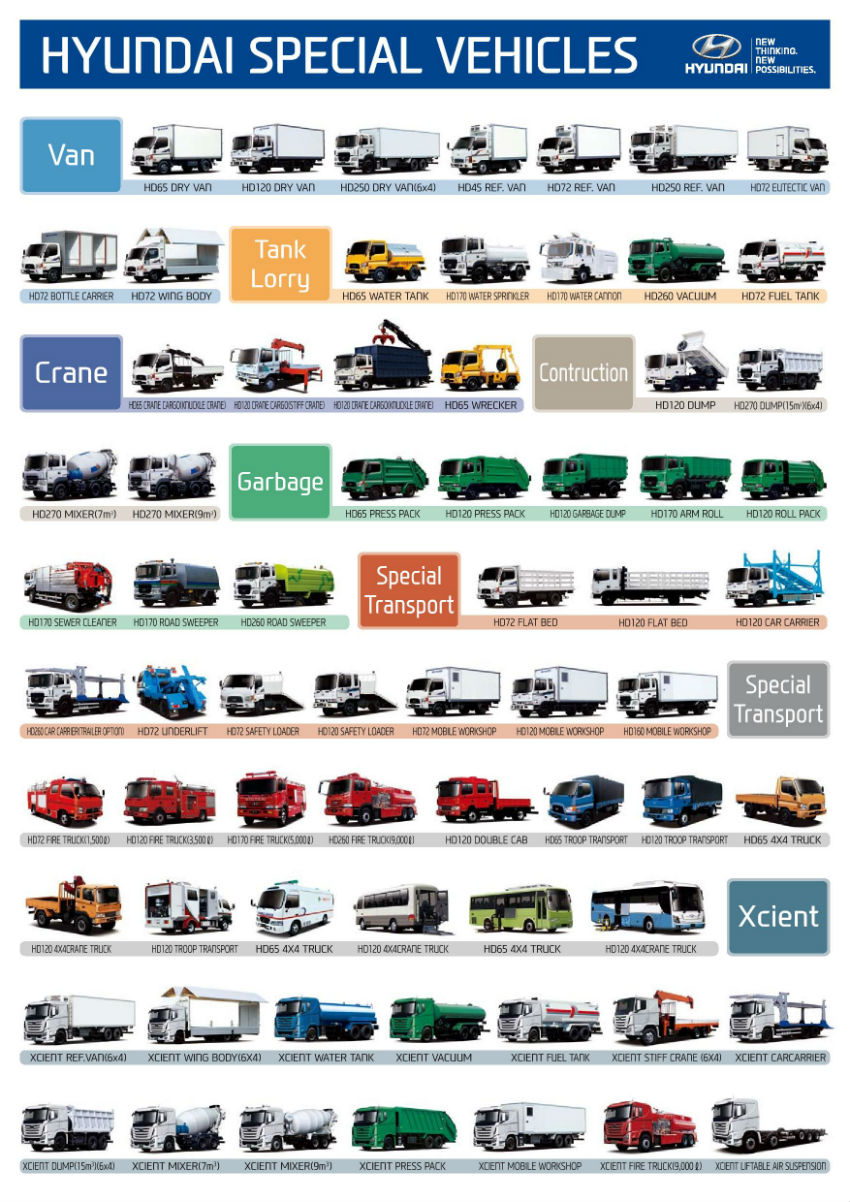 "There are a range of Hyundai heavy vehicles available to the Bermuda market from refrigerated, insulated, dry or bottle-carrying trucks to dump, garbage, water, cement mixer, crane, flat bed or wing body trucks. All of these trucks will be classified as heavy commercial vehicles and all will be backed by a two year/50,000km warranty."
Mr. Smith continued, "Many of the trucks currently on the road are left hand drive and have no warranty, nor service support. This is because historically, in many instances local businesses directly imported their own trucks themselves due to lack of availability and range of commercial vehicles offered at that time by local auto dealerships.
"But today, Auto Solutions Ltd. is now able to offer these businesses a full and varied fleet of heavy commercial vehicles that are fully customizable to suit their business needs. With that said, it makes sound business sense to purchase such vehicles from us, as this will ensure that vehicles purchased come with a warranty as well as spare parts and technical service support."
"Auto Solutions Ltd. will offer discounts on fleet purchases as well as fleet maintenance contracts to interested businesses. Special vehicle & fleet orders are available with a lead time of approximately three months.
"For further information, please contact the Auto Solutions Ltd. Sales Department at 279-5050."
Read More About