In honour of the 44th Congressional Black Caucus Annual Legislative Conference to be held in Washington, DC from September 24 through September 27, 2014, the Bermuda Overseas Office is organizing a reception and exhibition featuring local Bermuda artists Sharon Wilson and Monica Jones.
A spokesperson said, "Ms. Wilson will give a lecture on Bermuda life and the humanizing impact of her art. The art exhibition and accompanying reception will be held at the National Press Club on Friday, September 26, 2014.
"Ms. Sharon Wilson is an internationally renowned artist. She received the Queen's Certificate and Badge of Honour in recognition of her art contribution to the Bermuda people. Ms. Wilson is noted for portraying Bermuda and her people in everyday activities.
"She paints about relationships and moments shared between people. Ms. Monica Jones has painted under the tutelage of Ms. Wilson. Once a lawyer and partner with the law firm Appleby, Ms. Jones paints and writes to promote fundamental human rights with the goal of making the world more humane and peaceful."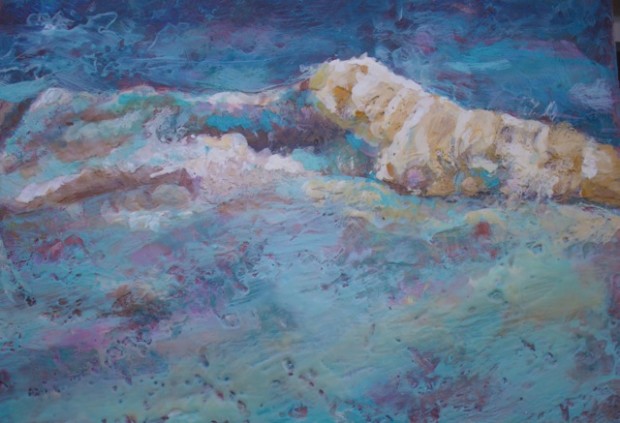 "On the occasion of the 44th Annual Legislative Conference hosted by the Congressional Black Caucus, the Bermuda representative office is hosting its first art exhibition. The Annual Legislative Conference provides a forum for policy discussions on issues that affect black communities globally.
"This seminal convention features more than 70 policy sessions, a national town hall, a job and contract procurement fair, and the annual Prayer Breakfast and the Phoenix Awards Dinner on September 27, 2014 where U.S. President Barack Obama will give the keynote address.
Bermuda Government's overseas representative Cheryl Packwood said, "We are very excited to have Sharon Wilson and Monica Jones exhibit in Washington, DC and show a part of Bermudian life and culture to the American community there. It is particularly poignant that we are able to host this event during the Congressional Black Caucus Annual Legislative Week.
"Bermuda is part of the African diaspora and honoring this important week in African American political history in such a manner is significant. We are looking forward to a magical evening of art and Bermuda hospitality on American soil this coming Friday."
Read More About