Both Minister of Tourism & Transport Shawn Crockwell and Shadow Tourism Minister Zane Desilva have commented on the news that Larry Doyle has purchased Newstead and Belmont Hills.
Minister Crockwell said, "This is great news. These are two great properties and will be significant as we continue to revitalize Bermuda tourism."
The Minister said he applauded Mr. Doyle's plans to upgrade both the golf course and the hotel and to aggressively market the fractional units that are there, and also acknowledged his appreciation to Mr. Kevin Petty, the former owner of these properties.
"I would like to extend my appreciation to Mr. Kevin Petty who did a great job redeveloping the Newstead and Belmont into the premier properties that they are today," said Minister Crockwell, "These properties enhanced Bermuda's tourism product and I am sure that parting with them is difficult for him."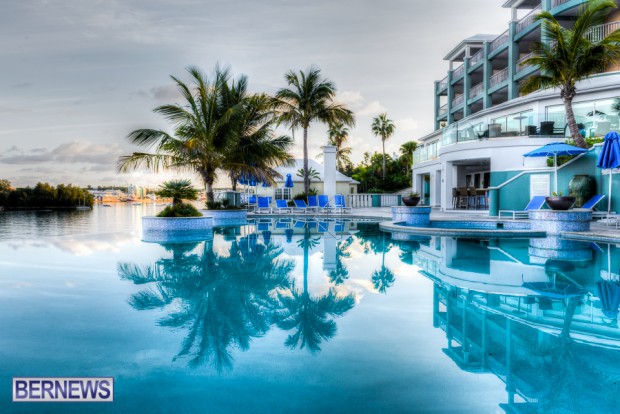 In a separate statement, Shadow Tourism Minister Zane Desilva said, "The announcement of new ownership at Newstead and Belmont Hills Golf Course along with planned upgrades are good news for Bermuda and good news for Bermudians.
"The proposed upgrades should translate into work for Bermudian construction companies and Bermudian construction workers and that is sure to give a bit of hope to that industry.
"Our tourism product is in need of a lot of work to gain and maintain pace with our competition. Ownership that is committed to investing in their product, adding to our stock of tourist beds and modernizing their properties represents the way forward for Bermuda and we look forward to the opportunities that should open up for Bermudians shortly."
The Harbour Road property had been placed under receivership in 2011.
Read More About