Happy Hour is set to return at the Newstead Belmont Hills Golf Resort & Spa, with the resort set to begin hosting the weekly events on Friday, May 4, from 5-9 pm.
Once a well known Happy Hour event, the resort said they are "looking forward to putting the fun back into Fridays with a weekly night of music, food, drink and revelry."
"The return of Newstead's Happy Hour is just the first of many new and exciting happenings taking place at the property which will once again bring it to the top of its game," said Bushara Bushara, general manager, Newstead Belmont Hills Golf Resort & Spa.
"We know what a gem Newstead is and we know how popular our weekly Happy Hour used to be, and we are excited to bring it back for both our guests and the local community."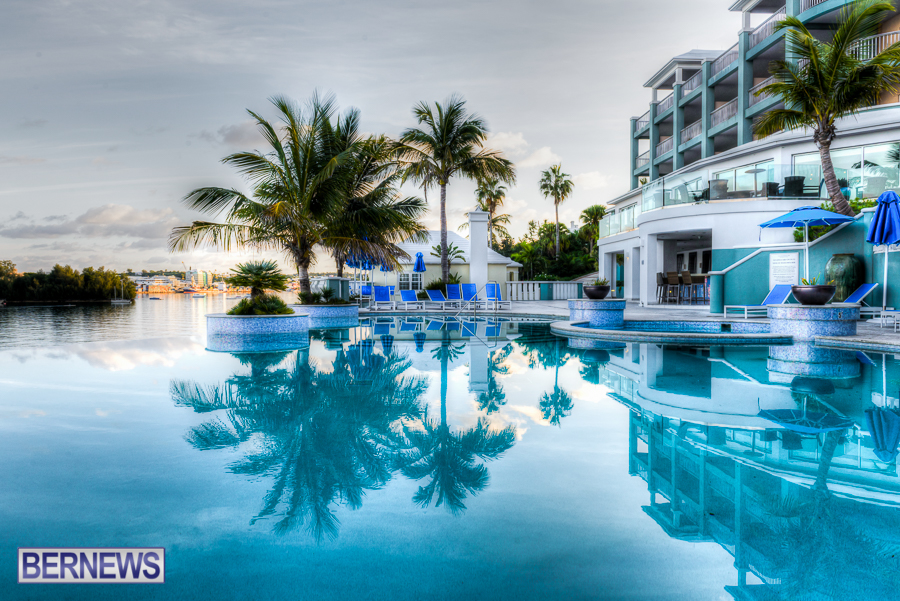 "With Hamilton Harbour providing the scenic backdrop, the resort's Happy Hour will take place on its spacious pool deck, providing the perfect spot for guests to take in the island's spectacular sunsets while listening to great music, eating and drinking," the hotel said.
"Local band The Loquats will perform two, 90-minute sets each week featuring a mix of old and new songs to get the crowd swaying and dancing.
"In addition to the newly enhanced main pool bar, separate pop-up bars featuring specialty cocktails will be strategically placed around the venue for the convenience of guests.
"All drinks will be purchased with tickets that can be bought on-site or on the resort's water shuttle which will provide complimentary rides between the property and Hamilton between 4:45-10:00 pm.
"There will also be a food station for those looking for a bite to eat. The cost for drink/food tickets is $8.50 for a single ticket; five tickets for $40 and seven tickets for $50.
"Rounding out the night will be hourly giveaways ranging from dinner for two at Beau Rivage and Sanzibar to spa treatments at the Newstead Spa and a round of golf at Belmont Hills.
"In addition, guests will have the opportunity to put forth suggestions for the resort's new pool bar name with a chance to win an overnight stay at the resort. Entries will be voted on by resort staff, with the winner being announced at a later date."
For more information on Newstead Belmont Hill's new Happy Hour, call the resort at 236-6060 or visit here.

Read More About
Category: All, Business, Entertainment, News