CedarBridge Academy's Teen Girls in Focus group helped with the Keep Bermuda Beautiful clean-up of Pontoons in Spanish Point on Saturday [Sept 20], and recorded data on what they found, with bottle caps and cigarette butts the most frequently recorded items.
Ms. Alicia Zuill, who has been the team leader of Teen Girls in Focus since its inception explained that the girls, who are used to community service had an interesting experience not just with the clean up, but with the recording of data.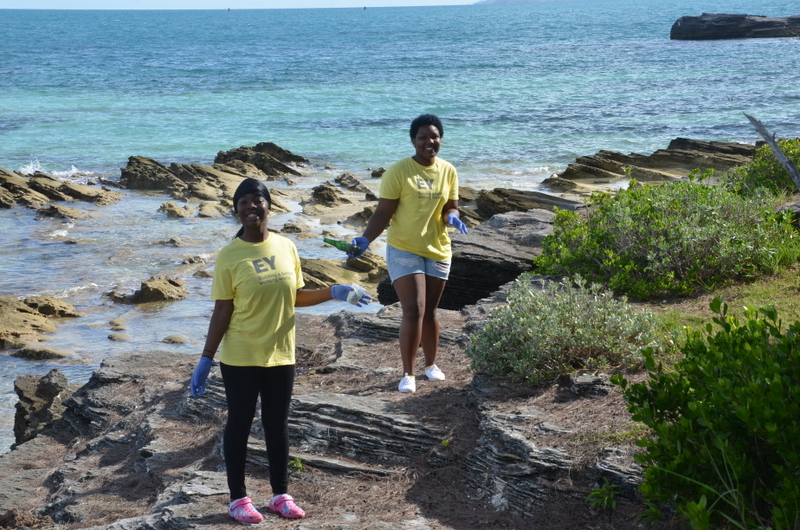 Ms Zuill said, "Students were amazed at what they found, and the items they collected the most were bottle caps and cigarette butts."
Students worked with an itemized list and had to record all items found. Other than cigarette butts and bottle caps, students found glass, construction items, plastics, paper, tissues, water bottles and other sensitive items.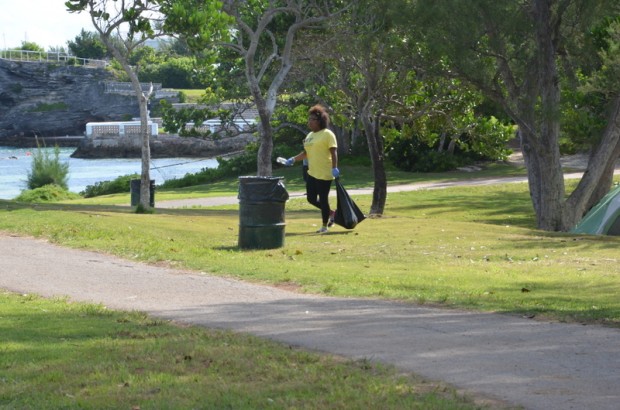 The students were joined by Jeanne Atherden, Minister for Health, Seniors and the Environment.
"The Environment is my portfolio," said Minister Atherden, "I had to come out and join the clean up effort. I am enjoying working with the students."
The young ladies of TGIF included Laree Talbot, Diana Arruda, Shyiesha Dowling, Hadiyah Barnett, Jordyn Ming, Kavwona Richardson, Talshay Robertson, Sahrae Robertson, Jahstice Trott, Shundre Zuill and Daesha Smith. One male student Malik Wilson, participated with the cleanup.
Click to enlarge photos:
Read More About
Category: All, Environment, Environment, News, Photos