Teen Services recently hosted a three week summer program for pre-teen and teen girls as part of the Precious Gems program, intended to "inspire and empower young girls to recognize their true value so that the greatness within can shine."
Following daily meetings that focused on topics such as self-esteem, peer pressure, health, leadership, beauty, team building, empowerment, volunteering, communication skills, and decision making, the program closed with a speech from Ms. Angela Young, the founder and President of iAspirations Limited, who delivered inspiring words to the girls on hand.
During her speech, Ms. Young said, "Ladies, during our initial meeting, I shared with you the importance of developing your own brand. It is critical that you identify the values which are most important to you. Define them and ensure that those same values represent your "authentic" self."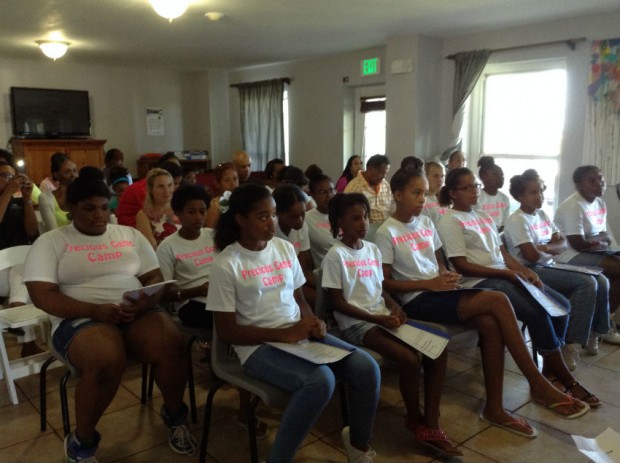 "In other words, your true self. Knowing your self-worth is critical and it's these values and characteristics which anchor us in life's journey.
"Essentially, our character is our moral compass – guiding us in making positive versus negative decisions. Our character helps us identify positive role models versus negative ones, and it helps us to select other young ladies who we deem suitable to be called our friends. Yes, our character helps us to make healthy, positive decisions.
"Right now, you are at an exciting chapter in your life. I know it sounds corny and you've heard it all before, but it's true.
"Will you be the girl who strives to be her best or accepts mediocrity?"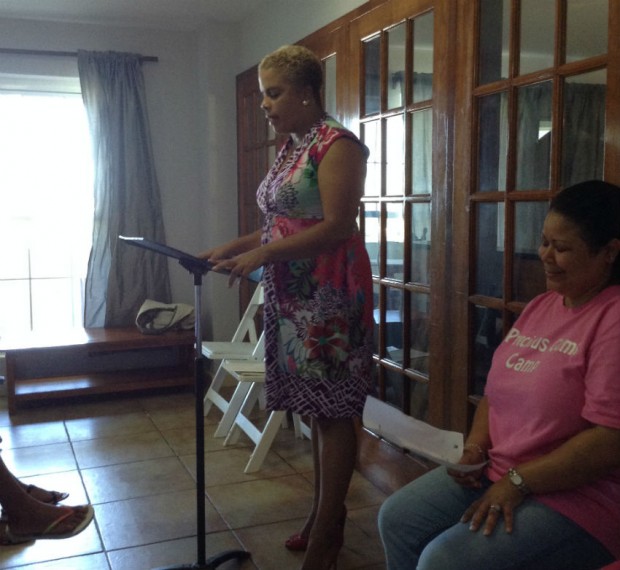 "Young ladies of Precious Gems Camp, today I came to remind you who you are. You're beautiful, you're smart, you're classy, with style and grace. There's more to you than your curves.
"You are a royal princess who deserves respect and adoration. You are destined for greatness – you can achieve anything that you put your mind to. You're creative – a force to be reckoned with.
"You deserve to walk across every stage and own it. So hold your head up and be proud of your accomplishments, but always be humble and kind. Remember: to whom much is given, much is required."
Read More About
Category: All