The Bermuda Sickle Cell Association [BSCA] said they would like to thank all who supported and participated in the Sickle Cell Awareness Month observance during September.
A spokesperson said, "Sickle Cell is the most common inherited blood disorder in the world. A mutation in the oxygen-carrying protein of the red blood cell causes the cells to be sickle-shaped. These abnormally shaped red blood cells cannot flow through blood vessels as easily as the normal donut-shaped red blood cells, which can cause blockages.
"A person with the sickle cell disease can experience mild to severe pain due to these blockages since oxygen cannot be distributed beyond the blockage. In extreme cases, complications may include organ failure due to oxygen deprivation.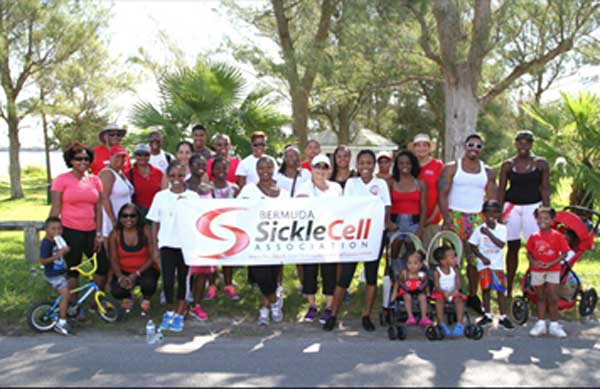 "The BSCA kicked of the awareness month on September 6th with a fundraising nature walk at Cooper's Island.
"On September 18th, the Liberty Theatre hosted the BSCA's first movie night, featuring the VH1 television film "CrazySexyCool: The TLC Story". The film was chosen because one of the group members, T-Boz, lives with the sickle cell disease herself.
"Bermuda's Emerging Professionals [BEPRO] spearheaded the "Bold Lips for Sickle Cell" social media campaign along with Somersfield Academy and other members of the community.
"Participants took pictures of themselves in bold lipsticks and included the tags: #BoldLipsForSickleCell #SickleCellAwareness and #BermudaSickleCellAssociation to show their support in spreading sickle cell awareness on their social media pages.
"Also throughout the month, churches including Beulah Tabernacle [September 14th], the Gospel Tabernacle United Holy Church [September 21st] and Greater St. George's Holy Church [September 28th] dedicated their church services to Sickle Cell Awareness.
"The BSCA would like to specially thank the Durham Family, Adrian Kawaley-Lathan of Rockfire Productions, Nurse Beverly Howell of "Health Is Wealth" on Magic 102.7 and members of the BSCA for their continuing support.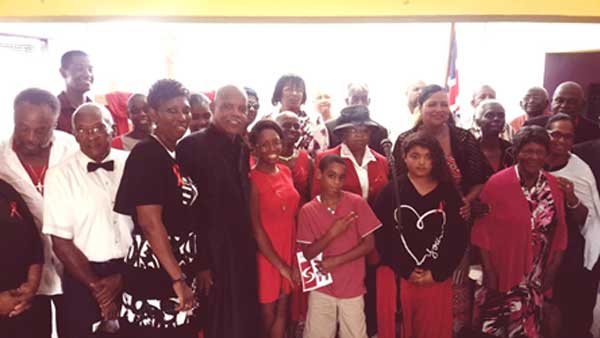 "The Bermuda Sickle Cell Association is an organization which serves individuals with Sickle Cell Disease and their families by offering emotional, social and financial support and providing community awareness.
"For more information on the Bermuda Sickle Cell Association and future events please email info@sicklecellbermuda.com or check out our Facebook group [Bermuda Sickle Cell Association]. The BSCA will also be visiting "Health Is Wealth" on Magic 102.7 on October 15th at 5:30pm and hosting its annual Golf Classic on November 1st at Belmont Hills."
Read More About
Category: All