Last week marked the fifth consecutive year of the Marsh and Guy Carpenter Community Giving Day, part of the companies' larger initiative to give back to the community.
This year, 77 employees are volunteering at the Matilda Smith Williams Seniors Residence and the Westmeath Residential and Nursing Care Home.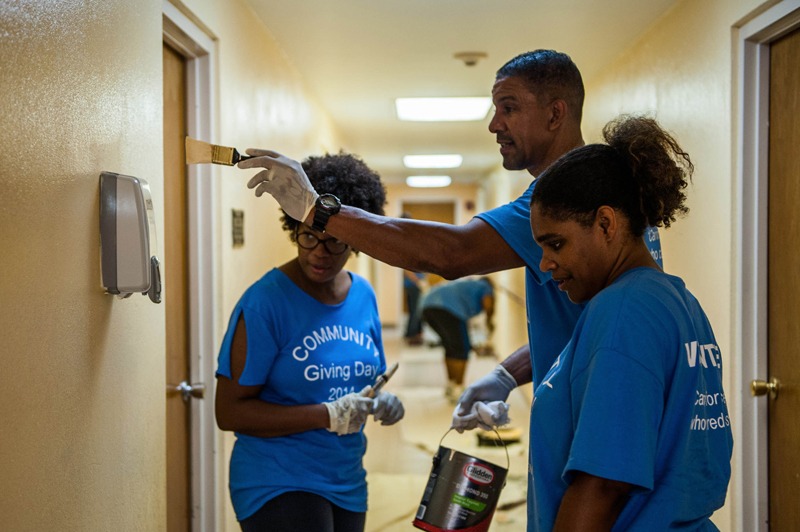 Marsh and Guy Carpenter employees are decorating the residences to brighten them up. The companies already donated outdoor furniture, paintings and curtains to Matilda Smith.
"We are excited to bring cheer to the seniors living in Matilda Smith and Westmeath. Seniors include those who have cared for us, our parents and our grandparents. They have given so much to Bermuda over the years and it is our turn to give back," said David Ezekiel, Country Corporate Officer of Marsh & McLennan Companies, Bermuda and Chairman of Marsh's Bermuda Charity Committee.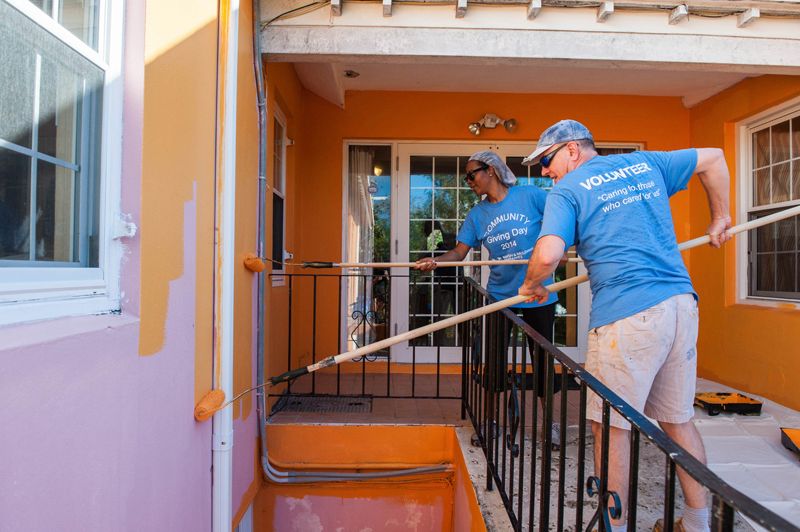 "Our company takes seriously its responsibility as a corporate citizen and we are proud to work with these two notable residences that are dedicated to improving the lives of our seniors."
Chrissie Kempe, Administrator, Westmeath Residential and Nursing Care Home, said: "Our residents are grateful to have been chosen by Marsh and Guy Carpenter as this year's Community Giving Day recipients. Many of our residents are living with varying forms of dementia and the current same-colour walls make differentiating the floors and corridors quite difficult and often confusing."
"By changing the colours of our walls, we are facilitating their independence and ability to navigate through the home which will make the facility more dementia friendly."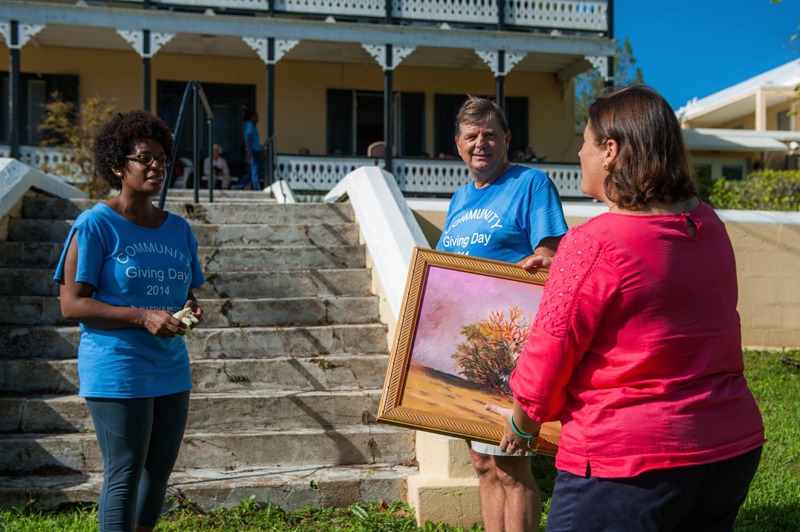 "On behalf of all the residents, I would like to thank Marsh and Guy Carpenter for their generous time in sprucing up the home," said Reverend Dr. Leonard Santucci, Pastor at Vernon Temple AME Church, who is responsible for facility management and landscaping at Matilda Smith Williams Seniors Residence.
"The revitalised facility not only brightens the building, but also brightens the spirits of the residents and staff. The seniors have expressed gratitude for the furniture donations already made and we are all humbled to have been selected as a recipient for this great day of service."
Click to enlarge photos:
Read More About