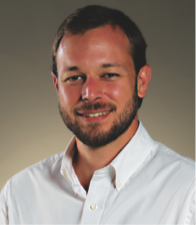 [Opinion column written by Nick Kempe]
What a week! As the Bermuda Economic Development Corporation [BEDC] brings to close it's involvement in a 7th Global Entrepreneurship Week [GEW].
It is clear that Bermudian innovation and talent measures up internationally both per capita and in absolute terms.
Did you know that in GEW Bermuda's first year, we won the "Most Events per Capita Award" with seven events? We let them know then that we'd win it every year so they might as well remove the category. This year, in fact, we put on a record 5 key events and 35 activities!
During the course of this month-long celebration of entrepreneurship, there were a number of recurring successes that I would be remiss in not highlighting.
Youth dominance in pitch competitions
We had 5 pitching [or business plan competition] events this year: Biz Camp, 1000 Cups, Rocket Pitch, Tech Awards, and Future Agro Challenge. The first two were specifically focused to senior school and college students, respectively.
All three Rocket Pitch Winners were under 35 and the worldwide Future Agro Challenge was won by the dynamic young duo of Connor Burns and EJ Burrows. Bermuda's hardest-hitting generation left some of the spoils in the Tech Awards to the more experienced participants.
Women entrepreneurs
Another successful constituency celebrated this week was that of women entrepreneurs whether through the Women in Entrepreneurship seminar with international guest speaker Deborah Jackson of Plum Alley, the 1st Annual International Women's Entrepreneurship Day Reception at the US Consulate, keynote speaker Monica Dodi of the Women's Venture Capital Fund at the Financing Entrepreneurship event, or the majority presence of women in the Rocket Pitch finals.
Research shows that companies with both male and female decision makers as well as representative workforces are more productive and profitable than their all-male competitors. Bermuda has always been known for its strong women and the business leaders and entrepreneurs showcased this week highlighted this fact.
Agriculture / Agro-tech
I must confess that when I heard that this year's global competition was agricultural in nature, I failed to see Bermuda being competitive. Connor and EJ, however, proved my skepticism both unfair and unfounded. Their application of aerial imagery analysis to irrigation efficiencies is both brilliant and cost saving.
Our Pitch Town winner, Marcus Wade, gave an impassioned presentation about the need to both improve yields through infrastructure investment and to provide succession planning in a sector where the average operator is over sixty years old. His vision of introducing vertical aeroponic systems to bring competitiveness and long-term sustainability to local agriculture addresses one of Bermuda's most crippling foreign dependencies.
Global Entrepreneurship Week 2014 has been inspiring to say the least. From unpolished pitches to fully developed growth plans, the quality, creativity and insightfulness of the ideas prove that entrepreneurship in Bermuda is playing an integral part in supporting the recovery. This week is the product of many working parts each as important as the others.
I therefore wish to thank the GEW Host Committee, the BEDC team, the Department of E-Commerce, the Youth Entrepreneurship Initiative, our sponsors, the attending public and, of course, the entrepreneurs. Don't ever let someone's "no" deter you from your business dreams. I can't wait to see what next year has to offer.
-Nick Kempe is Chairman of the Bermuda Economic Development Corporation [BEDC] as well as Vice-President of Bermuda Forwarders Ltd.
Read More About