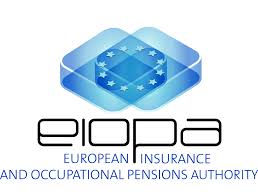 Bermuda's quest for equivalence with Europe's Solvency II Directive moved closer to fruition when EIOPA, the European Union's leading insurance regulatory body, published its equivalence findings and invited feedback prior to a final report which is to be submitted to EIOPA's Board of Supervisors before being sent to the European Commission, the Bermuda Monetary Authority said.
The findings in the form of a consultation paper by EIOPA, the European Insurance and Occupational Pensions Authority, endorsed key aspects of Bermuda's commercial [re]insurance regulatory regime as meeting the criteria of the Directive, with certain caveats.
The paper marks a big step towards ensuring Bermuda insurers and reinsurers retain access to European Union [EU] markets when new harmonisation rules come into effect in 2016.
"This milestone is a major development for Bermuda and its well-deserved reputation as the world's risk capital," said Jeremy Cox, Chief Executive Officer ofthe Bermuda Monetary Authority [the Authority], which has spearheaded efforts to secure EIOPA's endorsement.
"Equivalence with the Solvency II Directive is of the utmost importance for Bermuda," Mr. Cox said.
"This designation ensures that Bermuda's commercial insurers may continue to transact business within the EU. Moreover, equivalence is of benefit to the EU and its citizens, as it enhances the provision of well regulated, stable insurance capacity. Equivalence also substantively strengthens the level of cooperation and trust between international insurance supervisors, as well as the cross-border efficiencies and effectiveness of supervision between jurisdictions."
Bermuda is one of only two non-EU countries to have so far sought equivalence under all three articles in the Solvency II Directive: Article 172, which relates to Bermudian [re]insurance contracts being treated the same as European Economic Area [EEA] insurance contracts; Article 227, which relates to group solvency requirements for Bermuda [re]insurers with an EEA parent; and Article 260, which relates to group supervision of EEA insurers with parents outside of the EEA.
It is important to note that EIOPA's recommendation only addresses Bermuda's commercial [re]insurers: i.e., Bermuda's insurance groups; Class 3A, 3B and 4 insurers; and Long-Term [life] Classes C, D and E.
"The Authority welcomes the progress that has been made in the Solvency II equivalence process," Mr. Cox said. "We acknowledge the significance of the Solvency II Directive and its goal of codifying and harmonising EU insurance regulation and remain firmly committed to ensuring that the Authority does everything in its power to work towards full equivalence for Bermuda by the implementation date of 1st January, 2016," Mr. Cox said.
"Though a far more aggressive equivalence timetable was applied to Bermuda when compared to EUmember states, the Authority has learned a great deal from the experience of being a first mover in this initiative," Mr. Cox said.
"As we continue to work towards full equivalence, it is my hope that this first mover status earns Bermuda credit asa strong supporter of the EU's push for greater supervisory harmony and financial stability."
The EIOPA announcement comes on the heels of a successful assessment exercise on this side of the Atlantic which saw Bermuda recommended for approval as a qualified jurisdiction by a working group of the National Association of Insurance Commissioners[NAIC], the US standard-setting and regulatory support organisation.
EIOPA is a Frankfurt, Germany-based independent advisory body on financial stability and market transparency, and advises the European Commission, the executive arm of the EU. EIOPA's core responsibilities are to support the stability of the financial system, transparency of markets and financial products as well as the protection of insurance policyholders, pension scheme members and beneficiaries.
Read More About