Twenty gymnasts from the Bermuda Gymnastics Association traveled to New York City to compete at the Manhattan Classic on January 24 and 25th, returning with an impressive total of 39 individually won medals and two team awards.
Saturday saw a full day of competition with the junior team gymnasts competing in the Copper and Bronze USAIGC divisions. In the Copper division, our young ladies competed against 60 7-9 yr olds from across the USA, to win the third place team award.
In the Copper 2 category, Laura Hupman captured gold on balance beam, silver on vault and bars, and silver in the all around competition, Annabelle Miller helped fill out the medal podium with bronze medal finishes on vault, beam, and floor.
Copper level gymnasts [3rd place overall as a team]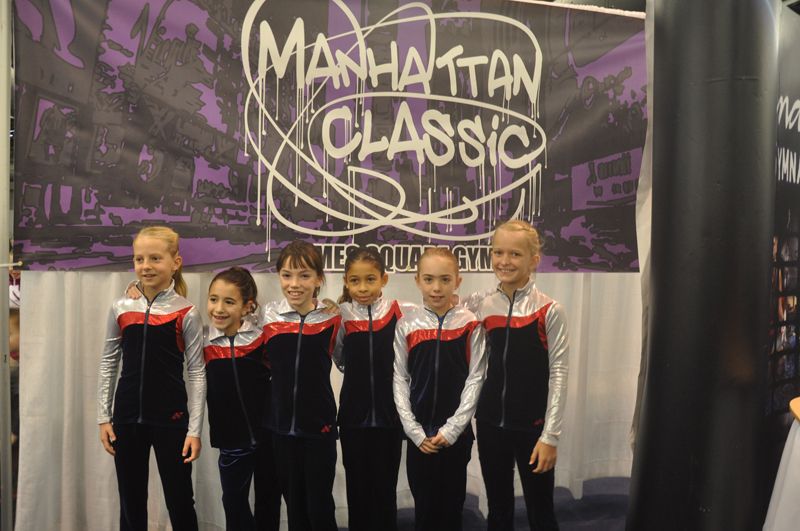 Four more youngsters competed in the Copper 1 category; their first time representing Bermuda at international competition. Top scorer Bailey Boyd captured gold on beam, bronze on floor, and bronze in the all-around.
Ella Tear added to the medals with silver on vault, bronze on floor, and fifth place in the all around. Bethany Cooze finished 10th on floor, while Gabrielle Turchiaro finished with her highest scores of the competition on vault and floor.
Bronze level gymnasts [2nd place overall as a team]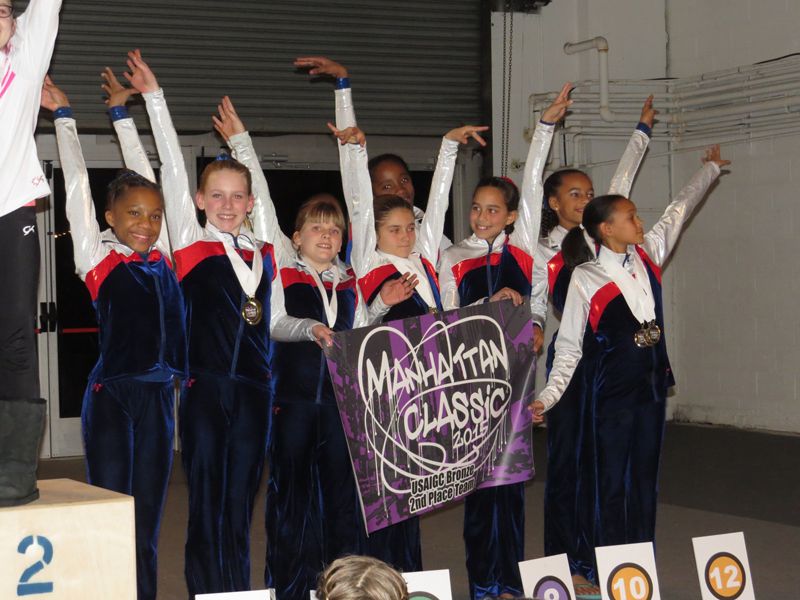 Most of the gymnasts travelling competed at Bronze level between the ages of 10-12, with the podium holding Bermudian gymnasts on every event. Top scorer Brianna Ray earned gold on vault, and silver medals on beam and all-around events, while Logan Watson helped keep a 1-2 podium finish for Bermuda with a gold medal on bars, silver on vault and bronze in the all-around. In the 9-10 age group, Sanaa Burgess won gold on vault, while Amari Trott earned 4th, and finished 8th and 7th place in the all-around, respectively.
Additional medals came from Kayode George with a silver on floor, Mya Furbert-Jacobs winning bronze and Holly Wakely earning fourth on beam, Daria Symonds with fifth place on bars, and Rhianna Evelyn with a tenth place finish on floor.
Level 9 gymnasts [many individual medals, and winners of the Spirit Award]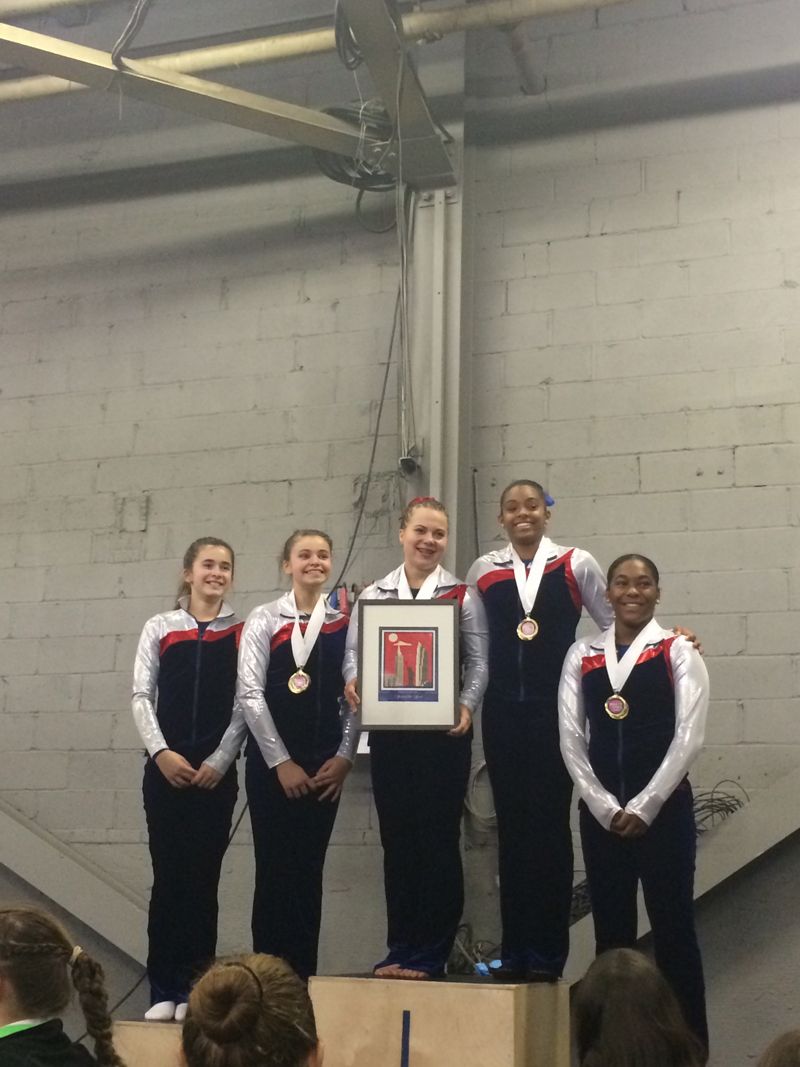 Together the bronze team finished in second place, just three tenths of a point behind the first place team.
On Sunday, five of our senior gymnasts competed at the USAG Level 9 Invitational. In an extremely stiff competition, the top finish came from Danielle Wall, who stuck her vault cold, winning the gold. Wall also earned a silver medal on beam and a fifth place finish in the all around.
Team captain Tabytha Hoffheins maintained a steady and consistent performance with fourth place finish on vault, and fifth place finishes on beam, bars, floor, and the all-around. Rounding out the competition, Sydney Mason earned fifth place on vault, Zantae Dill placed fourth on beam, with Anna Franceour earning her highest scores on beam and bars.
Bailey Boyd – 1st place on beam in her first competition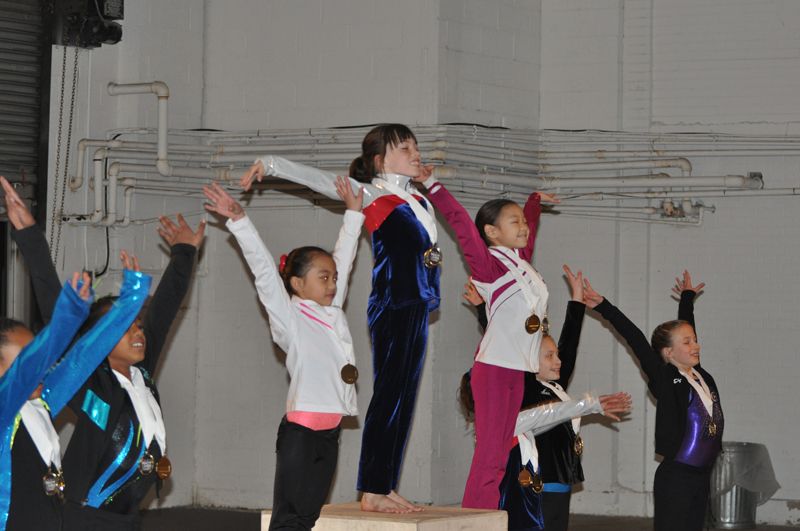 The most exciting win came from the Spirit of Meet award in each session. The Spirit of the Meet plaques are awarded to the team who the Judges feel demonstrated the most positive and sportsmanlike attitudes of the whole competition. In true Bermuda form, the Copper, Bronze and Level 9 teams won the plaques in a positive clean sweep.
Read More About