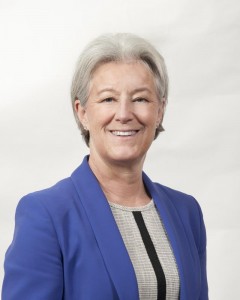 Hamilton Insurance Group, the Bermuda-based holding company of property casualty reinsurer Hamilton Re and the organization's U.S. property casualty insurance operations Hamilton USA, today [Jan 7] announced that Wendy Davis Johnson has been appointed to the position of Chief Communications Officer.
Reporting to Hamilton CEO Brian Duperreault, Ms. Davis Johnson will be responsible for the establishment and management of a group wide communications strategy that supports Hamilton's growth and development as a premier global property casualty insurer.
"It's a pleasure to welcome Wendy to the Hamilton team," said Mr. Duperreault.
"She has been providing us with communications counsel and advice since we formed Hamilton Insurance Group just over a year ago, and her move to a full time position seems a natural next step to take."
"Based on my past experience with Wendy, I know that she will pour her heart into supporting our continued growth."
"It's an honour and a privilege to be given the opportunity to work with Brian Duperreault and the superlative team he has assembled to develop Hamilton's operations," said Ms. Davis Johnson. "I'm very excited about joining this expert and experienced group of industry leaders."
Wendy Davis Johnson has over 25 years' experience in marketing communications and brand development. For the last 10 years, she has been providing communications consulting services to corporate and non-profit organizations, assisting with the development of global brands and establishing strategic communications functions.
Prior to that, Ms. Davis Johnson held the position of Senior Vice President, Global Communications at ACE Limited. From 1993-1997, Ms. Davis Johnson was Manager and then Executive Director of the Bermuda International Business Association [now Bermuda Business Development Agency]. She was employed at the Bermuda Department of Tourism from 1987-1993 as Manager, Communications.
Ms. Davis Johnson holds a Master of Liberal Arts [Journalism], Extension Studies, from Harvard University, a Bachelor of Education from the University of Toronto, Ontario, and a Bachelor of Arts from Dalhousie University, Halifax, Nova Scotia.
Read More About