The Product and Experiences division of the Bermuda Tourism Authority [BTA] unveiled its Love Month line-up for 2015, which include Yoga on the Beach and Rum & Romance at Sea.
The BTA said, "It's the first time beach yoga is in the month-long activities calendar, thanks to a collaboration with Bermudian entrepreneur Kallie Marcus. The BTA discovered Ms Marcus when she entered the Rocket Pitch Competition during the Bermuda Economic Development Corporation's entrepreneurship week. Her business Kinetix won the Pitch Pink category, earning $4,000 to expand her business in the tourism sector."
"We were drawn to Kallie's entrepreneurial spirit and the unique experience she can offer visitors," said Pat Phillip-Fairn, Chief Product & Experiences Development Officer for the BTA.
"For Love Month her yoga classes will be available several days a week at Chaplin Bay Beach at sunrise and sunset. We know from researching the desires of today's traveler that Bermuda's target visitors will appreciate this new February option added to our tourism hub on the south shore. This is also a visitor experience residents may enjoy."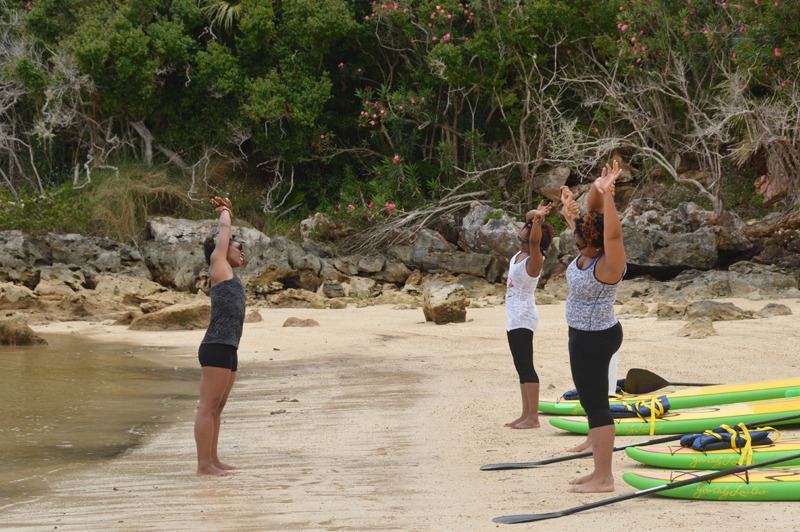 "The BTA's existing partnership with the Spirit of Bermuda paved the way for the return of a once weekly cruise during Love Month. This time the sea experience will include Bermuda rum and delicious hors d'oeuvres.
"In all there are eleven experiences on the Love Month calendar including a pottery class, fragrance-making workshop and a rose garden tour through the yards of some of Bermuda's stateliest homes. The February activities are designed for couples but in almost every case can be experienced individually or as groups of friends.
"The full calendar is available online at gotobermuda.com. Brochures are being distributed around the island including hotels and visitor information centers."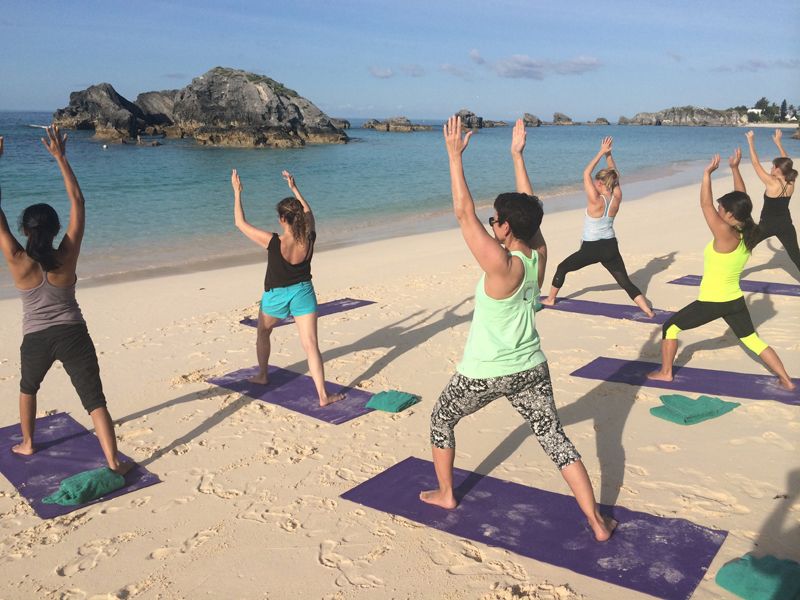 "The Product and Experiences team has been focused on improving visitor offerings all year long, but especially between November and March when visitor numbers dip. In November it unveiled a new Arts & Culture calendar which runs through March 31, 2015. Restaurant Weeks began January 15 and continues through February 5, 2015. Meantime, Love Month begins today and lasts through the end of the month."
Mrs. Phillip-Fairn said: "I applaud our industry stakeholders who are working hard in collaboration with the BTA team to build a collection of truly unique experiences for visitors. With a consistent and sustained effort toward 'only in Bermuda' experiences, or experiences we do better than anyone else, the island will separate itself from its competitors."
Read More About