[Updated] A new Government/OBA Senator is set to be sworn in today [Feb 16], replacing Alexis Swan who recently stepped down as a Senator, with the Government saying the "move is in keeping with adjustments to the Government's Parliamentary team that began last month with the realignment of Cabinet responsibilities."
The Senate consists of eleven members appointed by the Governor. Five are appointed on the advice of the Premier, three on the advice of the Leader of the Opposition, and the final three are Independent Senators are appointed at the discretion of the Governor.
Update: The Premier with newly sworn-in Senator Georgia Marshall & Junior Minister Nandi Outerbridge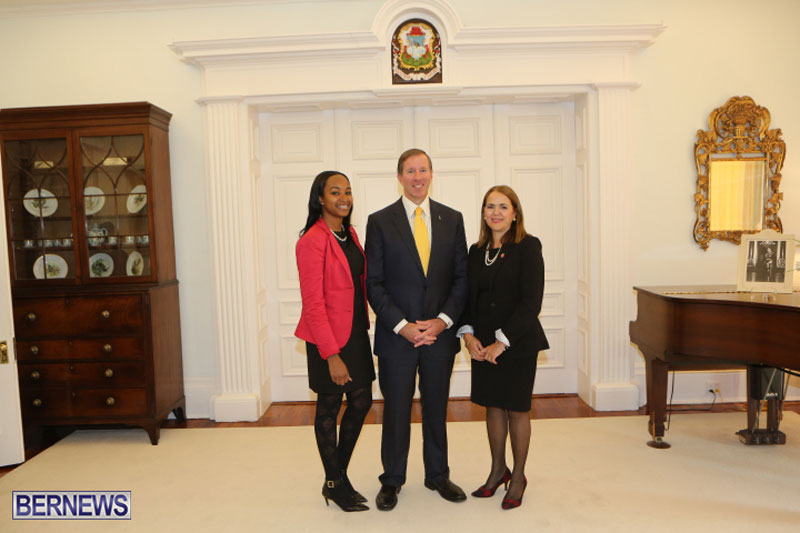 The Senate presently consists of Independent Senators Carol Anne Bassett, Joan Dillas-Wright and James Jardine, Opposition/PLP Senators Diallo Rabain, Renee Ming and Marc Daniels, while the Government/OBA Senators are Michael Fahy, Vic Ball, Lynne Woolridge, and Jeff Baron, with the fifth one to be named today.
Your screen will automatically refresh with the latest updates
Read More About