Atlantic Publishing House has announced that its hit spiritual musical 'We Are Climbin' Jacob's Ladder' will be returning for a third straight year to St. James Church in Somerset on May 3 at 4.00pm.
Tickets for the show are $20, or $40 for patrons, and are available from members, at the door, and from Caesar's Pharmacy.
A spokesperson said, "Complete with a live band, this motivational play has left audiences rolling in their seats with good humour and a script that is unbelievable. Performances are of a high calibre. Although there will be a few new faces, stalwarts like Gerald Simons and June Caisey, among others will be returning."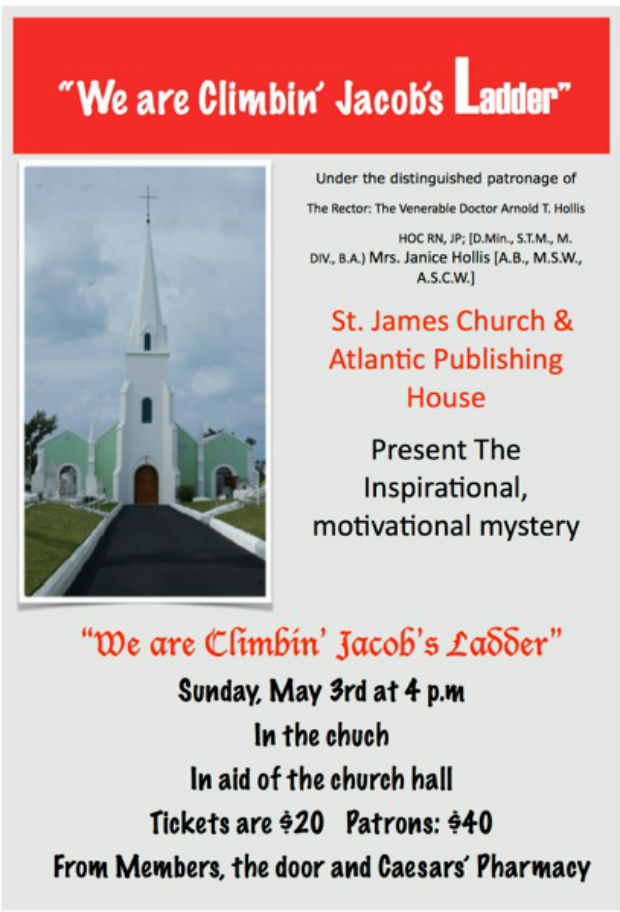 "Dale Butler, the playwright and producer, says he is happy to see history made with a first for a locally written play to have a three year run. Tickets will be on sale next week from church members, Music Box and Caesars Pharmacy in Somerset, so if you have not seen 'We Are Climbin' Jacob's Ladder,' now might be your chance.
"With a gaping hole in the church hall, this event will aid its renovation and will be held in the church."
Read More About
Category: All, Entertainment