Following their 5-0 defeat of the Bahamas yesterday [Mar 25], the Bermuda National Football Team returned home tonight [Mar 26] in order to prepare to host the Bahamas in a rematch at the National Sports Center on Sunday, March 29 at 3.00pm.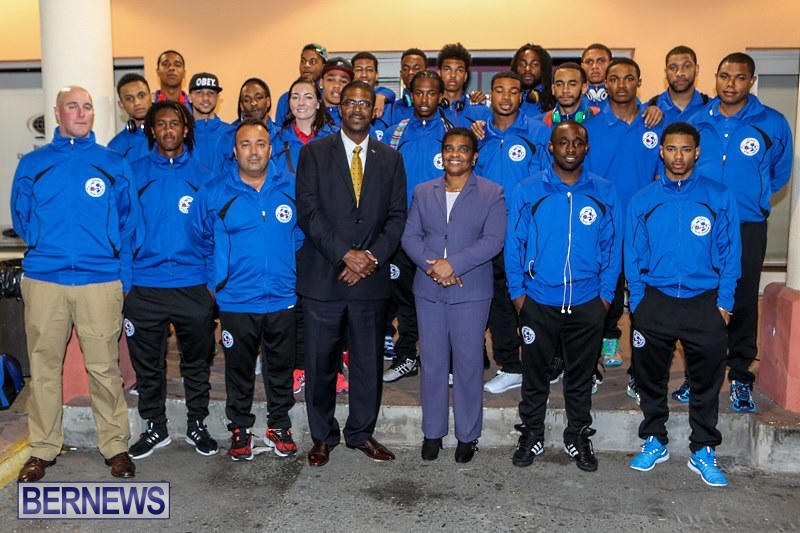 The Bahamas squad traveled on the same flight and the teams were greeted at the airport by Minister of Community, Culture and Sport Patricia Gordon-Pamplin, Shadow Minister Michael Weeks and members of the Bermuda Football Association.
Bermuda's win gave the team an impressive start to their World Cup campaign, with goals from Dante Leverock, Nahki Wells, Zeiko Lewis and two from Justin Donawa sealing the victory.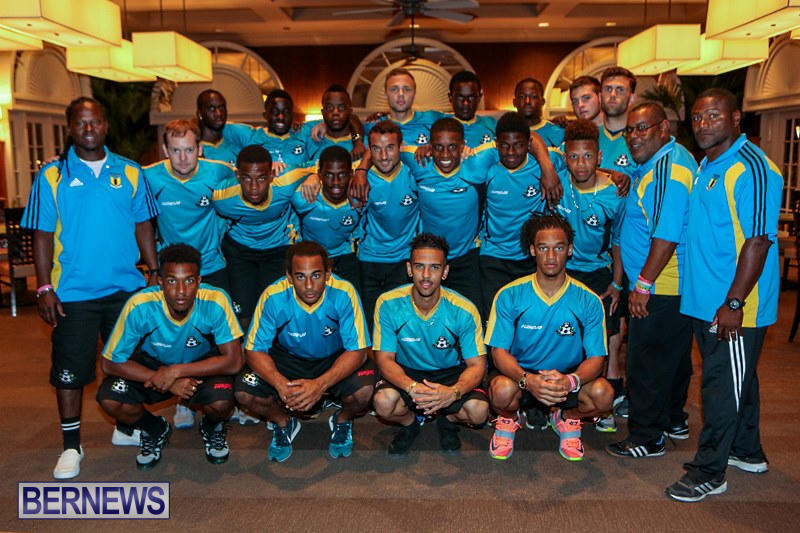 The Bermuda national team includes Nahki Wells, Freddy Hall, Dale Eve, Jarreau Hayward, Tyrell Burgess, Jaylen Harvey, Dante' Leverock, Jaylon Bather, Keshien Bean, Drewondae Bascome, Cecoy Robinson, Mauriq, Tre Ming, Marco Warren, Zeiko Lewis, Jahnai Raynor, Reggie Lambe, Justin Donawa, Rai Simons and Jonte Smith; while the Standby Players are Antwan Russell, Donte Brangman, Lejaun Simmons, Taurean Manders, Casey Castle, Stefan Dill, Terrance Webb and William White; and the coach is Andrew Bascome.
Tickets for the March 29 rematch are available online at ptix.bm, or in person from Freisenbruch Meyer and the BFA Office.

Read More About