The Progressive Labour Party congratulated the Bermuda National Football team on their performance in the first leg of the World Cup Qualifier against Bahamas in Bahamas, which saw them record a 5-0 victory.
"We commend the players, the coaching staff, training staff and the remainder of the team for this result and we anticipate a wonderful game on Sunday, March 29 at the National Sports Centre," a spokesperson said. "We encourage everyone to join our team and show our national pride. Let's fill the stadium on Sunday!
Party Leader Marc Bean adds, "I was proud and honoured to attend this first leg in Bahamas and to witness Bermuda's solid victory. I look forward to Sunday at the National Sports Centre!"
PLP Leader Marc Bean, who was in the Bahamas, with players Jarreau Hayward and Freddy Hall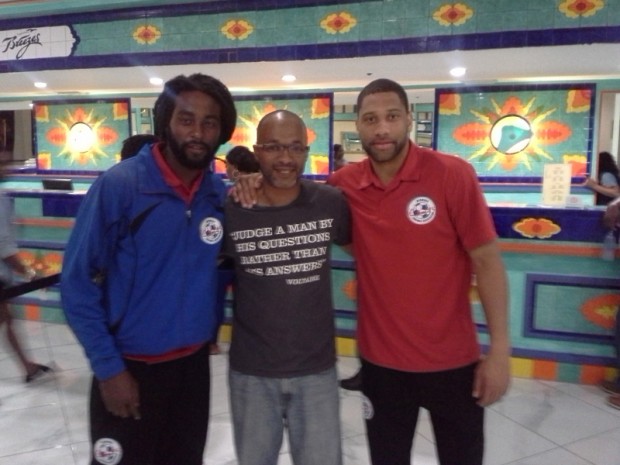 Dante Leverock opened the scoring for Bermuda in the first few minutes, Nahki Wells converted a penalty in the 14th minute, Zeiko Lewis scored a goal in the 29th minute and Justin Donawa scored two goal to push Bermuda to a 5-0 victory.
The players are all now heading to Bermuda, where Berrmuda will play their second match against the Bahamas at 3.00pm on Sunday, March 29th, at the National Sports Center. Tickets for that match are available via www.ptix.bm, or from Freisenbruch Meyer and the BFA Office.
Read More About