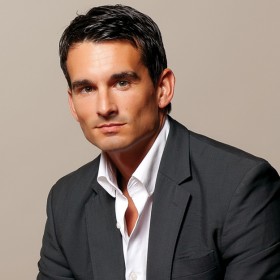 Following the recent Court ruling which saw a defendant acquitted of charges of assaulting Senator Jeff Baron, Premier Michael Dunkley said he has "every confidence in Senator Baron's abilities to conduct his duties."
In August 2014 there was an incident in the parking lot at the Swizzle Inn in Hamilton parish, with the Senator apparently intervening, and Victor Johnston being arrested and charged with four counts.
Earlier this week, Magistrate Archie Warner ruled that Mr Johnston was to be acquitted on all four counts, and in commenting on the case, the Magistrate said that Senator Baron had bypassed a Swizzle Inn security guard who was handling the situation.
Premier Michael Dunkley said, "The Magistrate acquitted the defendant. In our system of criminal justice accused persons receive fair trials and the courts assess evidence and decide cases in accordance with the law. That is one of Bermuda's strengths as a jurisdiction.
"Driving under the influence of alcohol or drugs is a serious public safety issue and this too was rightly recognized by the Magistrate in his ruling. The facts of this case have been the subject of court proceedings and a determination by a Magistrate and it would be inappropriate for me to comment on the case.
"Senator Baron brings a genuine desire to work on behalf of all Bermudians. His service in the Senate and in our community and his energy and commitment is an attribute to public service. I have every confidence in Senator Baron's abilities to conduct his duties."
Sen. Baron serves as Junior Minister of National Security & Legal Affairs and Special Advisor to the Premier.
Read More About