[Updated with video] The Bank of Bermuda Foundation has donated a new Community Service Ministries/Response vehicle to the Salvation Army Bermuda Division.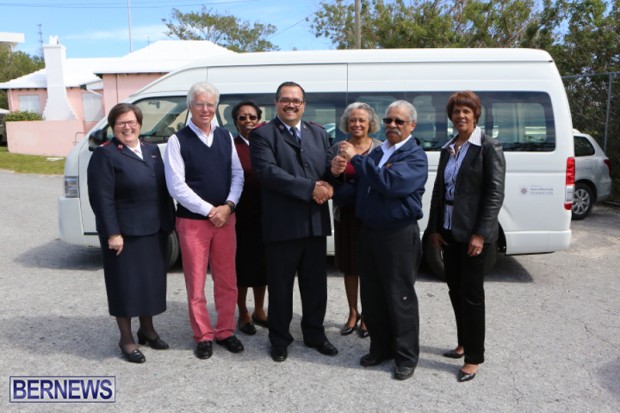 A Salvation Army spokesperson said, "The Salvation Army's commitment to the people of Bermuda is a priority, maintaining our presence on the streets and to encourage those in need to seek help.
"This vehicle will allow The Salvation Army to continue their mobile feeding program which operates 6 nights a week.
"The program offers a meal and also provides emotional and spiritual care and practical assistance such as a blanket and personal care kits. This is supported by many volunteers.
The Salvation Army said they wish to "express deep appreciation to the Bank of Bermuda Foundation for this generous donation."
Read More About