[Updated] The Progressive Labour Party will be hosting another Town Hall Meeting on the Economy, this one to be at the East End Primary School at 7.00pm this coming Tuesday [March 10] with the panel set to include Shadow Minister of Finance David Burt and Senator Renee Ming.
This follows after the PLP's first Town Hall which was held last Tuesday at the T.N. Tatem Middle School in Warwick, which saw the Shadow Finance Minister speak on the PLP's vision for Bermuda's economic future.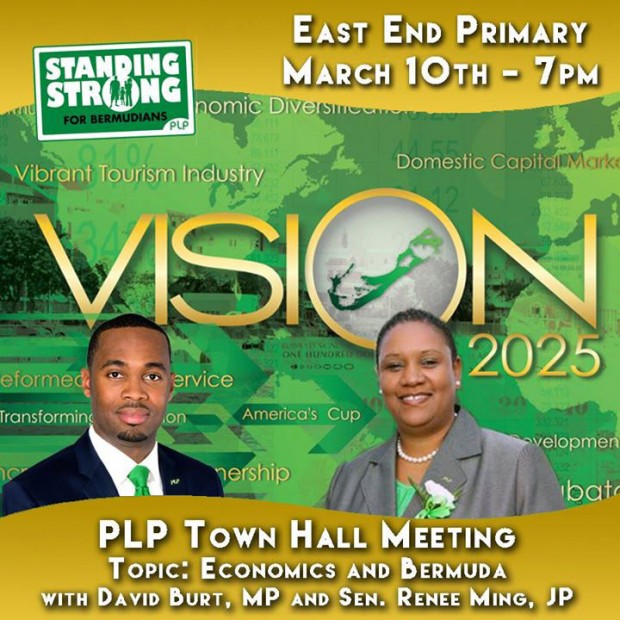 Update 12.08pm: A statement from the PLP said, "Shadow Minister of Finance, David Burt, JP MP and Senator Renee Ming, invite residents in the East to attend Vision 2025 – an overview of Bermuda's current economic situation, the Opposition Budget Reply, and the PLP's Vision until 2025.
"This forum will be held Tuesday, March 10 at East End Primary, and will begin at 7pm. We encourage everyone to come out and actively participate.
"The Shadow Minister MP David Burt will guide the audience through key points in his Budget Reply, and he and Senator Ming will also detail to the audience the PLP's plans for our economy from now until 2025. We look forward to seeing you there."
Read More About
Category: All