The Opposition invites the community to a Town Hall Meeting on "Good Governance" to be held on Tuesday, January 24th at 6:30 p.m. at the Leopards Club.
"The featured speakers will be Leader of the Opposition & Shadow Finance Minister David Burt and Shadow Minister of Home Affairs Walton Brown," a spokesperson said.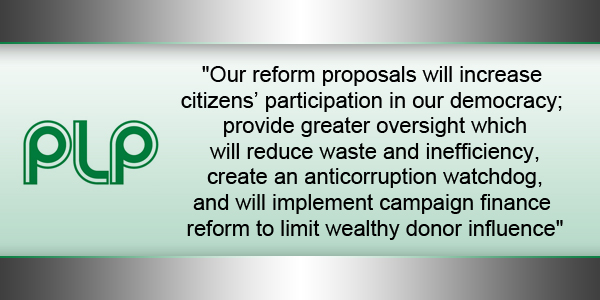 "Throughout our history the PLP has always pushed for better governance and better government in Bermuda. Almost every progressive democratic reform that has taken place in Bermuda has been due to PLP pressure while in opposition, or by PLP action while in Government.
"Our reform proposals will increase citizens' participation in our democracy; provide greater oversight which will reduce waste and inefficiency, create an anticorruption watchdog, and will implement campaign finance reform to limit wealthy donor influence.
"We look forward to sharing our solutions for better governance and look forward to hearing feedback from voters."
Read More About
Category: All