Mohawk Radio, a Manchester, UK-based band which includes Bermudian singer Mia Chambray Page, recently emerged victorious in Parliament's Rock the House' competition, winning on the back of a "thundering live performance" of their single 'Lifetime Sunshine.'
A spokesperson said, "On March 18, four very unlikely characters pulled up to the American Ambassador's residence and tentatively walked up to the security station; would they be let in? After all, the blur of events that lead to this unlikely moment still seemed like a dream.
"On March 9, only a week before, three Stockport lads and one Bermudian lady were setting up for rehearsal in their basement, just like that had done every Monday night for the previous two years. Starting into their night of jamming, none of them would have ever anticipated what was to happen next."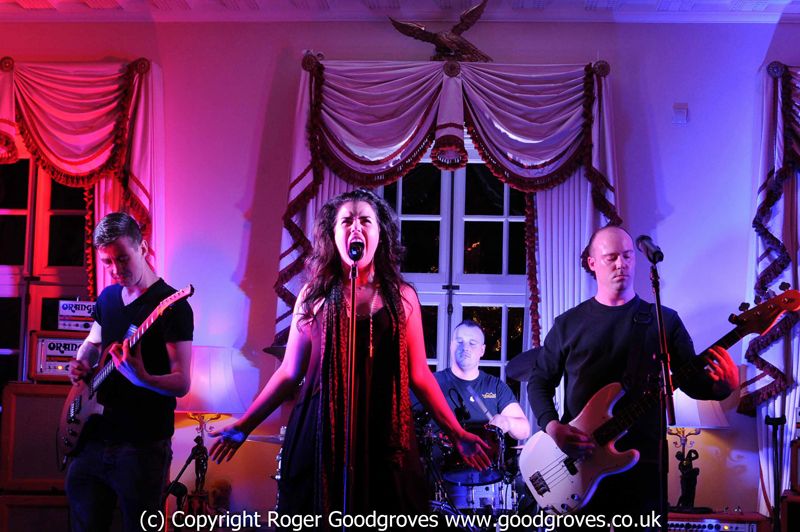 "An email popped into their inbox from Parliament. Mohawk Radio had in fact managed to beat thousands of other bands from across the country and make it down to the finals of Parliament's prestigious ' Rock the House' competition. The last three bands who were to compete just two days later in London at The Bedford, Balham live music venue.
"Dropping everything, and rushing down to London with 48 hours was stressful, but the lure of the prize and meeting with Parliamentarians and industry heavy hitters was too much to ignore. So at 7.00am on Wednesday, March 11, our local boys [and girl] made their way down to London to see if they would in fact bring home the gold."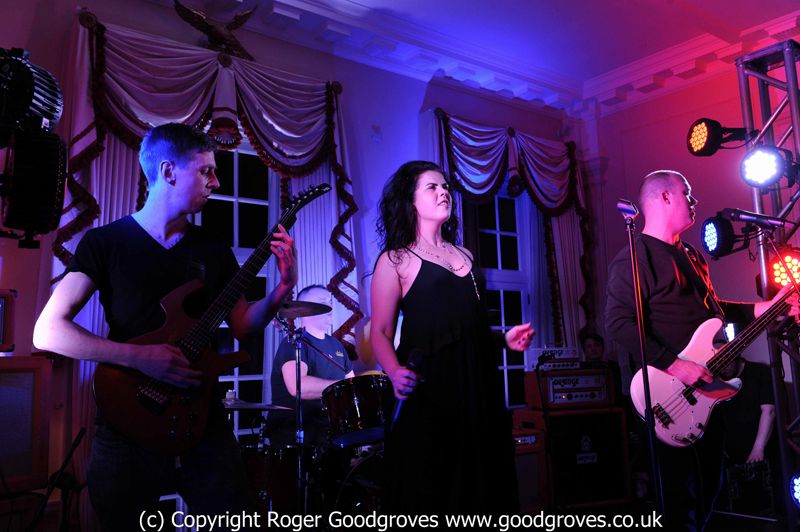 "And they sure did. After three hours and one thundering live performance of their single 'Lifetime Sunshine' in front of four judges, including Mike Weatherly, Tony Moore, founding member of Iron Maiden, Jon Keats of The Cavern Club, and Niki Haywood, competition founder and director, Mohawk Radio was called back onto the stage where they were announced the winners.
"Mohawk Radio were in shock when their names were called and could not believe their good fortune at winning this incredible competition. Performing for celebrities, parliamentarians and major music industry executives at the US Ambassador's residence just one week later felt like they were in a fairy tale."
Mia Page performs at the 2012 Peace Concert in Bermuda:
"We are so humbled by this experience. Mike Weatherly started this competition to raise the profile for intellectual property rights for musicians and all creatives. We could not be prouder to stand behind him and Parliament in protecting performers' rights.
"Being able to showcase our music, and even play a cover of 'Weak' for Ace [Skunk Anansie guitarist] still feels like a dream. We are overcome with the support of our government and peers. We cannot wait to see what the future holds for us.
"Congratulations to Mohawk Radio, and their continued professional successes."
For more information on Mia Page Chambray and Mohawk Radio, visit the band's official website.
Read More About
Category: All, Entertainment, Music