[Updated with video] Work continues on Oracle Team USA's Dockyard base, with their equipment arriving aboard Bermuda Container Line's vessel the MV Oleander last week, carrying a load from San Francisco to Dockyard to help the team prepare for the upcoming America's Cup.
As their base in Dockyard is not yet ready, Team Oracle will move into the Grand Atlantic development in Warwick starting this month for approximately three months, the Government previously announced.
According to the planning application, the project involves" temporary infrastructure comprising 4 new buildings to house boats and sails, two tents, 7 containers, tower crane [160 feet high], 1 ancillary building to house fibre optic infrastructure, 2 disposal boreholes, conversion of existing single storey garage building to create shower/changing/toilet facilities, 6 feet high chain link fence and two floating docks [318 feet maximum length]."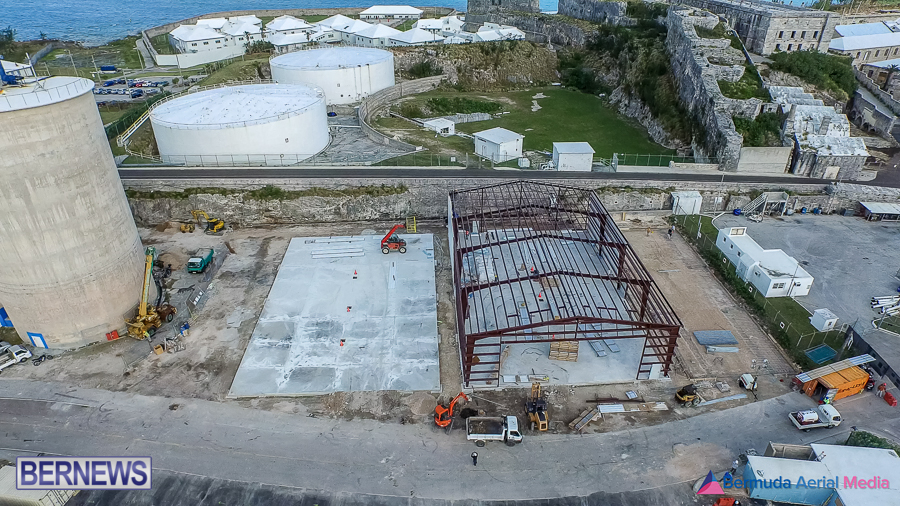 Major Barrett Dill of the Bermuda Housing Corporation previously said, "Team Oracle is due to be housed in the Dockyard area which is presently under construction and not move in ready.
"As a short term measure, the BHC and the Bermudiana Beach resort will reserve a single block of units for the temporary assistance of the advance team for the Oracle Group.
"Team Oracle is expected to reside at Grand Atlantic starting in April for approximately three months and then transfer to their Dockyard location once their units are completed."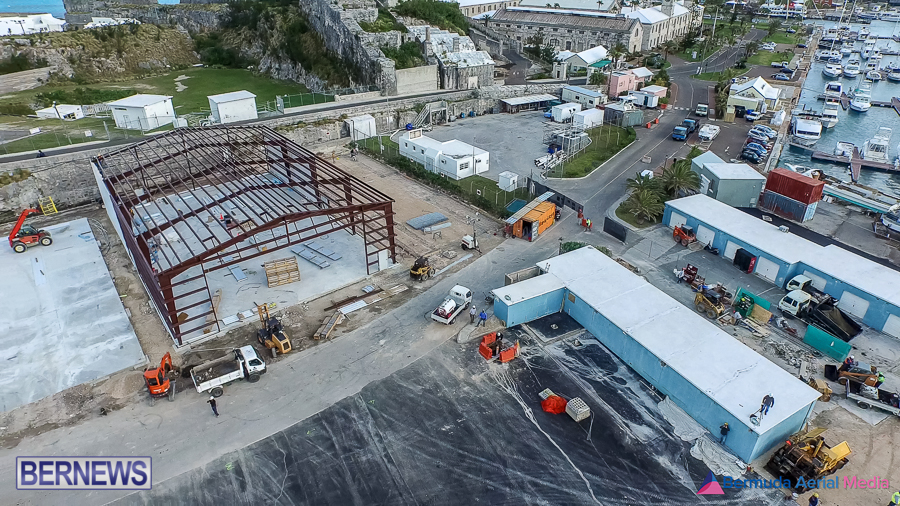 Oracle Team USA, the defending champion, is one of five teams set to compete for the 35th America's Cup, alongside Artemis Racing from Sweden, Ben Ainslie Racing from Great Britain, Emirates Team from New Zealand, and Team France. Originally six teams were scheduled to compete, however the Italian team Luna Rossa recently withdrew in protest over rule changes.
The team recently posted photos showing the progress on their base, saying: "Our new team base continues to take shape at Dockyard."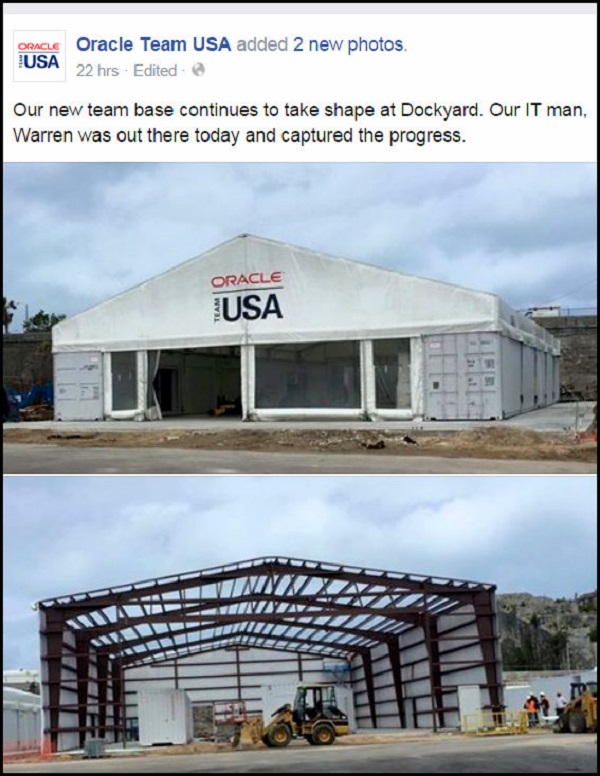 Update 5.21pm: Video added below of work continuing on the base yesterday

Read More About