Bermuda Energy Services Company Ltd. [BESCO] today [May 6] announces that it has been awarded the contract for Belvedere Residences in West Hamilton. As part of the 16-month contract, BESCO will design and build the mechanical and electrical systems for the residences.
Belvedere Residences is a condominium complex developed by West Hamilton Holdings. The seven-story residence is located on Pitts Bay Road and includes a squash court and gymnasium.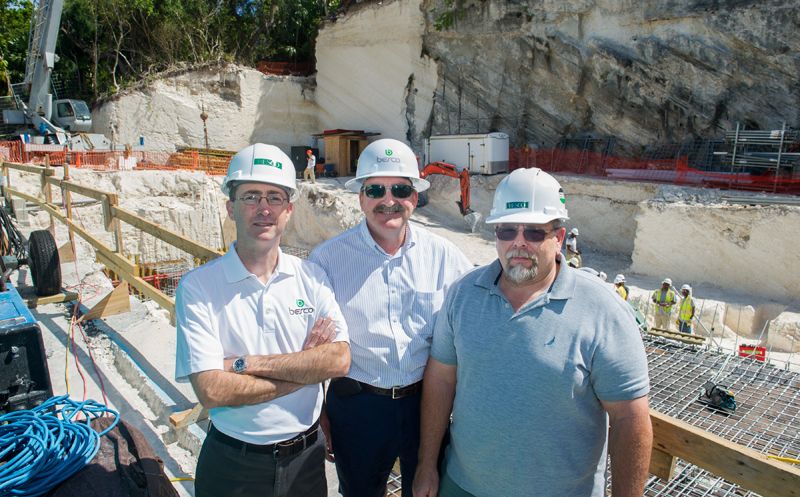 "We are excited to work on the West Hamilton Belvedere Residences," said Bryan Adams, President of BESCO. "As a one-stop shop, BESCO has the ability to adapt designs to suit customers' specific needs and budgets. Functionality as well as design are incredibly important to building owners and tenants and our team looks forward to putting our skills to good use."
"We chose BESCO to handle the mechanical and electrical needs of the Belvedere Residences because of Besco's in-house expertise and reputation," said Harrichand Sukdeo, Chief Financial Officer, West Hamilton Holdings. "We are confident in the BESCO team and look forward to working with them."
As part of the contract, EFFtech, one of BESCO's sister companies under the BAS Group of Companies umbrella, is providing Mitsubishi air conditioning systems to the Belvedere Residences.
Read More About