Emergency services responded to a collision today [May 17] in the area of Coot Pond Road near Naval Tanks Hill in St George's where a car was reported to have overturned.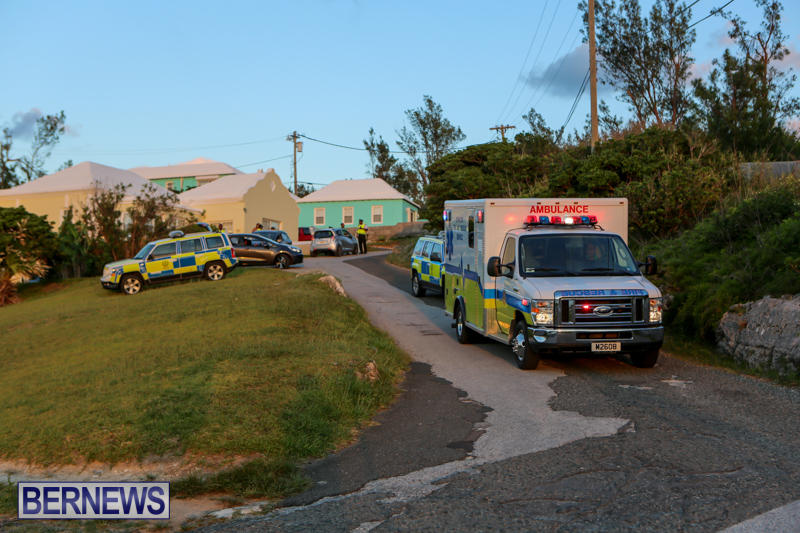 A female believed to be the driver of the car was able to extricate herself from the vehicle and bystanders assisted in up-righting the car before Fire Service personnel assisted the injured woman into an attending ambulance.
Police officers were on scene conducting inquiries and directed traffic away from the area until the road was cleared. The injured woman was transported to hospital for treatment to injuries that did not appear to be of a serious nature.
Read More About
Category: Accidents and fires, All