On Friday, May 8th 2015 seven West Pembroke Primary School students – Tésyah-Mahlé Astwood, Adrian Trott, Jayden Williams-Woodley, Zanaeyah Pratt, JehZiyh Rawlins, Alaiyah Hayward and Tyger Smith – stood in front of their morning assembly and read short essays explaining what they learned from participating in the G.R.E.A.T. [Gang Resistance Education And Training] programme at their school.
Below are excerpts from three of those short essays.
Tésyah-Mahlé Astwood said – "I learned about my community and my environment. I also learned how to care for Bermuda and my friends. I learned how to be a good citizen and I also learned how to stay out of gangs and be drug free."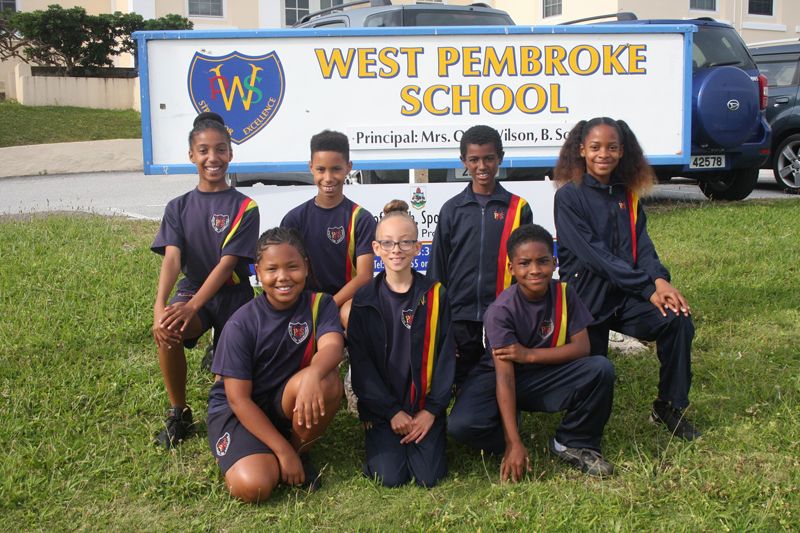 Adrian Trott: "My experience with the G.R.E.A.T. program was interesting and fun. I learned a lot of new things like you have a choice for your future and that you can always make the right one. I've learned that you can be a leader and show others what's right."
Alaiyah Hayward: "As a fellow student of the G.R.E.A.T. program, I have learned many things I would not have learned without the program. The program is so informative it is amazing. I never knew it was so easy to say no if someone is doing something wrong and is trying to put pressure on you to join in negative behaviour."
"To date the G.R.E.A.T. programme, facilitated by Community Action Team officers from the Bermuda Police Service, has been conducted at various primary schools as well as T.N. Tatem and Whitney Institute Middle Schools," a police spokesperson said.
"An official graduation ceremony for all West Pembroke Primary students that completed the most recent G.R.E.A.T. programme is scheduled for Friday, May 15th."
Read More About