Proving that one is never too old to get out and have a good time, Louise Franks, who is more than 100-years-old, took to the streets yesterday [May 25] in order to take in the sights and sounds of the Bermuda Day Parade, where she was visited by people including Governor and Mrs. Fergusson and MP Jeff Sousa.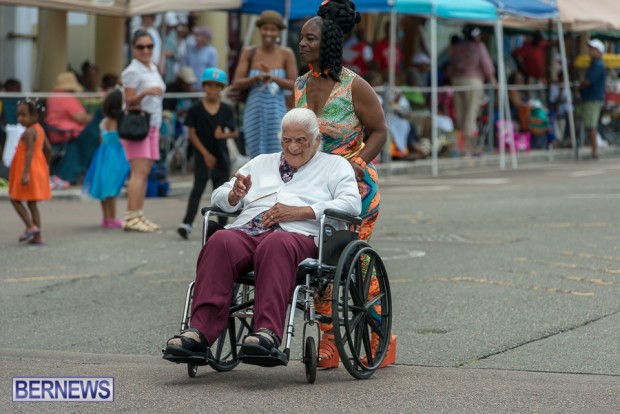 Judging by the smile seen on her face, Ms. Franks enjoyed the parade, which featured Gombey troupes, dance groups, majorettes, marching bands, floats, and more, all winding their way through the streets of Hamilton.
The parade took place following the traditional Bermuda Day Half Marathon and Sinclair Packwood Memorial Cycle Race, with each event seeing a number of winners crowned.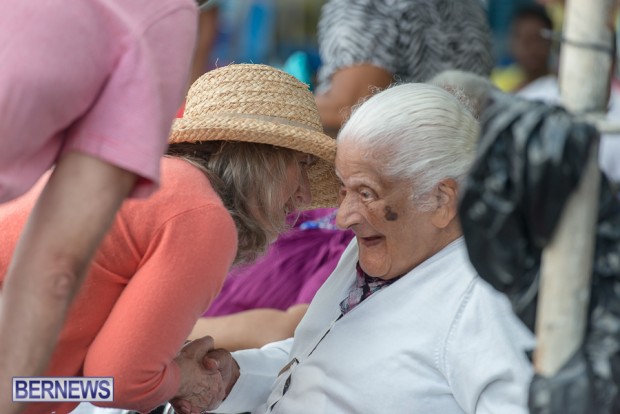 The husband and wife duo of Chris and Ashley Estwanik won the Half Marathon, while Shannon Lawrence and Zoenique Williams took top honours in the Sinclair Packwood Memorial Cycle Race.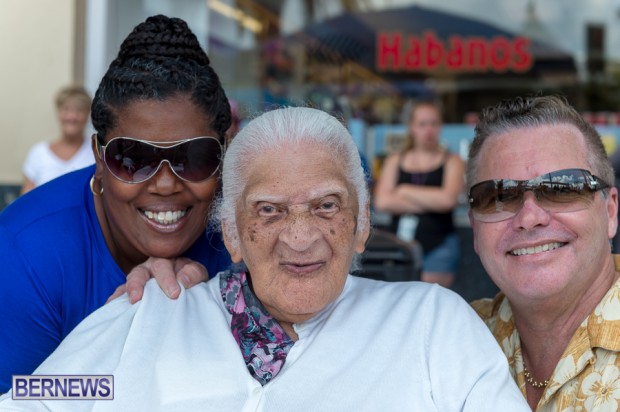 In the parade, Aerie's Adventures Nursery and Preschool received the Premier's Award for Best Float. For all of our coverage of the Bermuda Day festivities, click here.
Read More About
Category: All, Entertainment, News