[Updated] The Bermuda Bicycle Association hosted the Sinclair Packwood Memorial cycle race today [May 25], with Shannon Lawrence taking first place among male racers and Zoenique Williams ranking as the fastest female.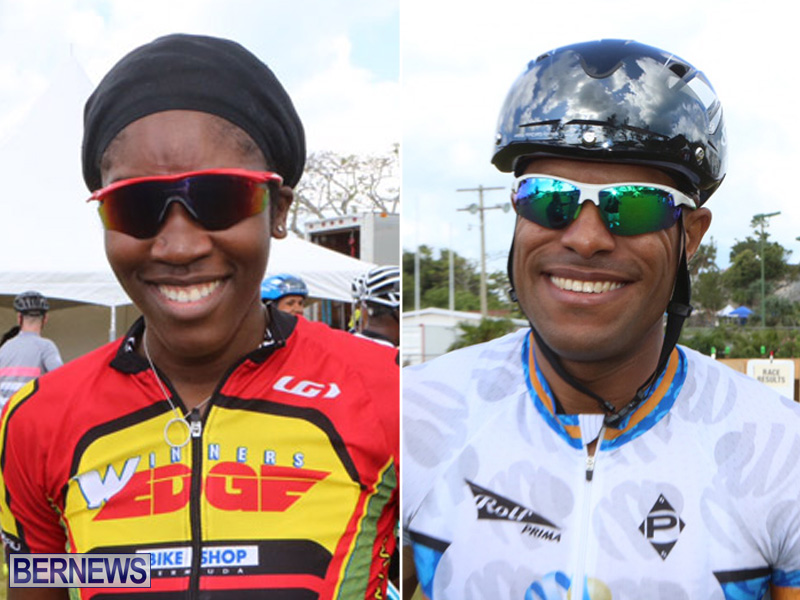 The race featured a large number of island cycling enthusiasts, with participants arriving early in order to prepare.
Cyclists start this morning's race:
The race was originally called the Heritage Day Cycling Classic, before being renamed as the Sinclair Packwood Memorial Race in 1998 following the passing of former champion Sinclair Packwood.
Shannon Lawrence wins cycle race:
We will update with the full results as able, and for live coverage of all of the day's events, click here, and for all of our Bermuda Day coverage, click here.
Update 9.56am: Audio interview with female winner Zoenique Williams added below.
Update 10.30am: Audio interview with male winner Shannon Lawrence added below.
Update 2.48pm: The full results are below [PDF here]
Read More About