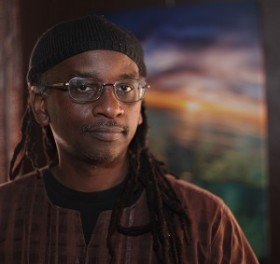 Think Media is offering a 12- week internship for students or aspiring journalists beginning in June, founder Ayo Johnson said.
"Think Media's Summer Internship Programme, a highly selective 12- week, individually tailored programme for students or aspiring journalists, begins in June," the statement said.
"Interns will contribute to Think Media's ongoing work producing high quality, high integrity journalism. The unpaid internship will leave participants more confident about their abilities and more engaged and knowledgeable about Bermuda.
"We are inviting a few young people to join the movement for fearless independent journalism and grow with us," said Think Media founder Ayo Johnson.
"Unfortunately, we can only accommodate four individuals for our inaugural internship programme, as we do not [yet] have the resources to do more. But we plan to be the premier journalistic training organization in this part of the world."
The internship is open to Bermudians who are:
Current full-time students within two years of earning an undergraduate degree, or
Current full-time graduate students, or
High achieving senior secondary students, or
Working age individuals with a keen interest in journalism 2
Applicants must have
A demonstrable interest in the media arts
Computer skills [the more the better]
Fluency in written and spoken English [essential]
Foreign language skills [desirable but not essential]
Interns will work under the supervision of a designated trainer one or two days a week.
Work will be varied and could include the following roles:
Production Assistant on a documentary film or television pilot
Audio monitor
Grip
Photographer
Interview Transcriber
Interview Scheduler
Interviewer
Assistant video editor
Writer
Researcher
For more details please visit Think.bm
Read More About