The police have commented on the stone being removed from Black Watch Pass, saying that "there is currently no police investigation into this matter."
Last week, area MP Walton Brown questioned the circumstances surrounding the Bermuda stone excavated from the wall bordering Government House, saying he understands it was "removed without authorisation," and in response the Public Works Ministry said the Minister "did not grant permission to remove the stone."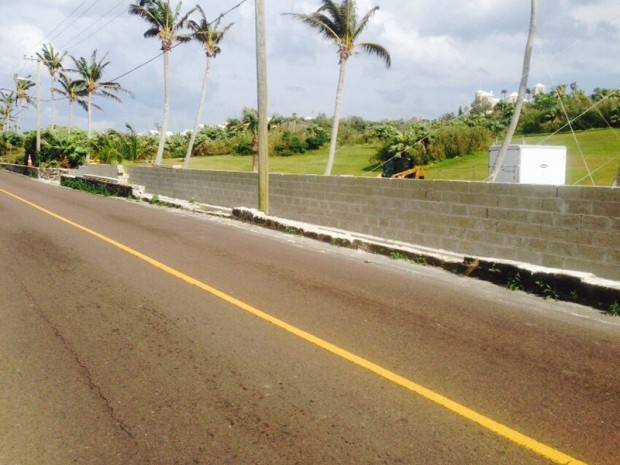 Commissioner of Police Michael DeSilva said, "Mr. Keith Masser of the Ministry of Public Works contacted the Bermuda Police Service [BPS] on Monday 13th April and reported that stone had been removed by a contractor without consent from Black Watch Pass over that previous weekend.
"He subsequently re-contacted the police later in the day and reported that there might be a misunderstanding as to whether or not the contractor had received permission from the Ministry to remove the stone.
"Those circumstances do not tend to disclose an offence of theft against the Criminal Code as they do not tend to suggest a dishonest intention.
"Accordingly, and in the absence of a complaint from either the Ministry of Public Works or the contractor, there is currently no police investigation into this matter," Commissioner DeSilva added.
Read More About