On Friday June 5th, the BLTA hosted the annual School Tennis Tournament sponsored by ACE and supported in kind by Barritts.
"Registration for the tournament exceeded expectations, initially 64 student players registered, however almost 90 participated on the day," a spokesperson said.
"The tournament was the culmination of the Tennis in the Schools year round programme, which has been supported by ACE for some 15 years, it took place at the W.E.R. Joell tennis stadium. Eight schools were represented in the primary age group.
The eight schools were:
Victor Scott
Prospect
Warwick Academy
Somersfield
St. George's Prep
West End
Northlands
West Pembroke
"The format for the event was a round robin with players competing in three categories, advanced, intermediate and beginners. ACE's Samantha Froud, Chief Administration Officer was on hand to support the event and present prizes to the winners who are highlighted below.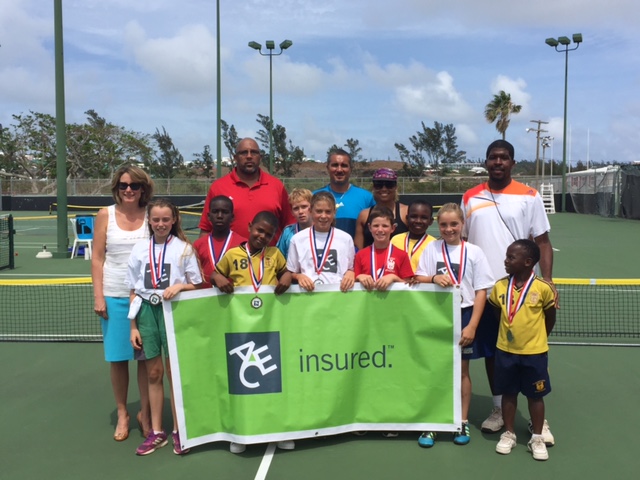 Advanced Group winners:
Gold: Antonio Warner – Warwick Academy
Silver: Tayla Horvan – Saltus
Bronze: Connie Betts – Warwick Academy
Intermediate Group winners:
Gold: Rupert Lunn -St. George's Prep
Silver: Louis Hammond -Saltus
Bronze: Megan Johnston – Sommersfield
Beginners Group winners:
Gold: Michael Spence-Durrant – Victor Scott
Silver: Nazarie Daley – Victor Scott
Bronze: Enste Nico Davis – Northlands
Running and coordinating the tournament was Romar Douglas, who leads the Tennis in the Schools programme; also supporting the event were coaches Jacklyn Lambert, Brent Smith and Coleridge Place, together with the National Tennis Director Ricky Mallory. Parents and players enjoyed an action packed day.
Read More About