While a very large portion of the island's residents have a chosen side when it comes to the annual clash between St. George's and Somerset at Cup Match, one family in St. George's has taken their support for their team to a whole new level, with flags, banners, and balloons adorning a home in the club's signature blue hues.
You can follow the action on our live blog, which will be updated throughout the entire holiday. For photos of the first day of Cup Match cricket action, click here and here.
For strictly cricket updates, you can also follow our dedicated sports Twitter account @BernewsSports where we are live tweeting the match, and you can see all our Cup Match coverage here.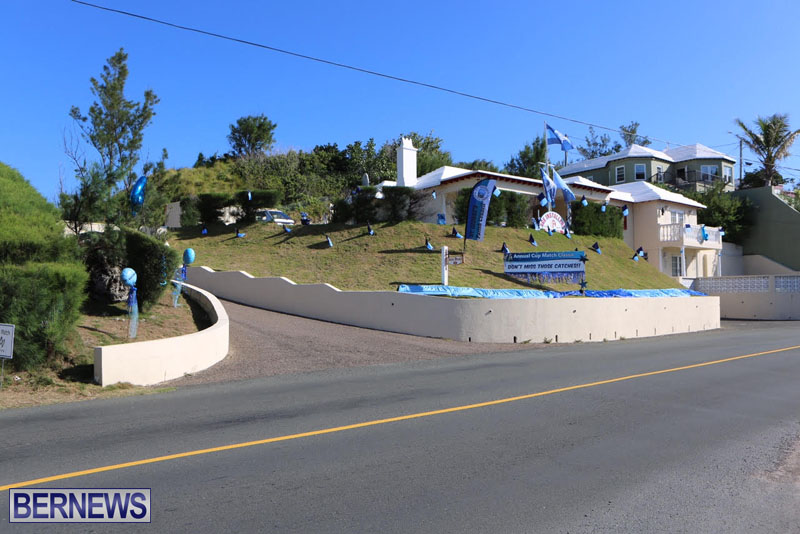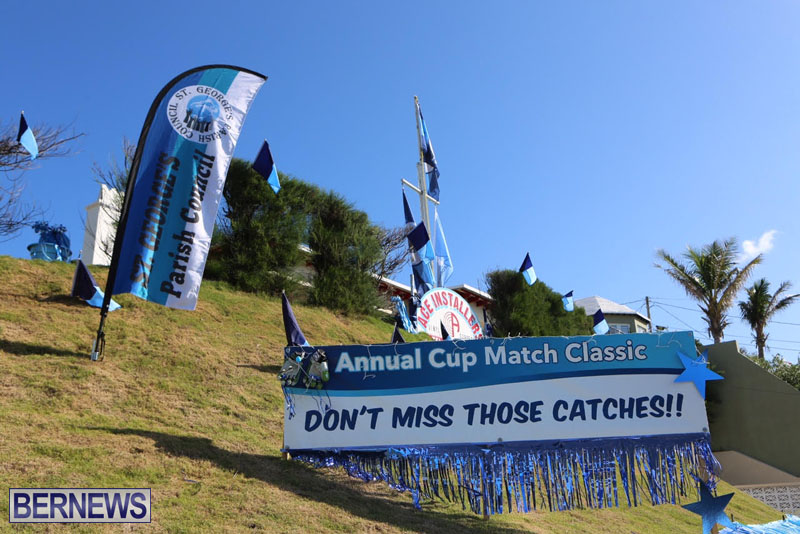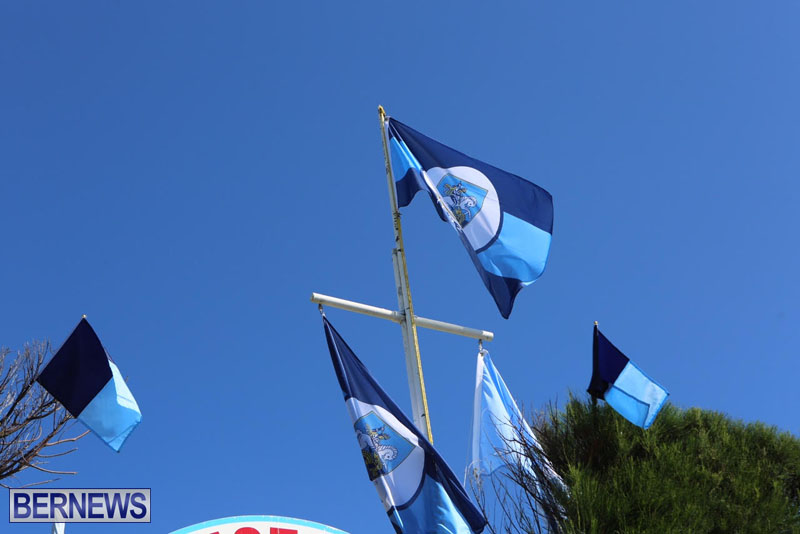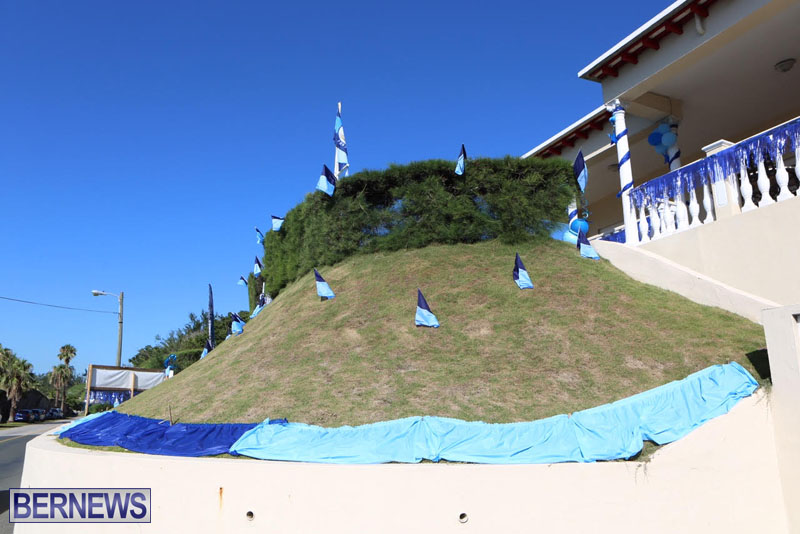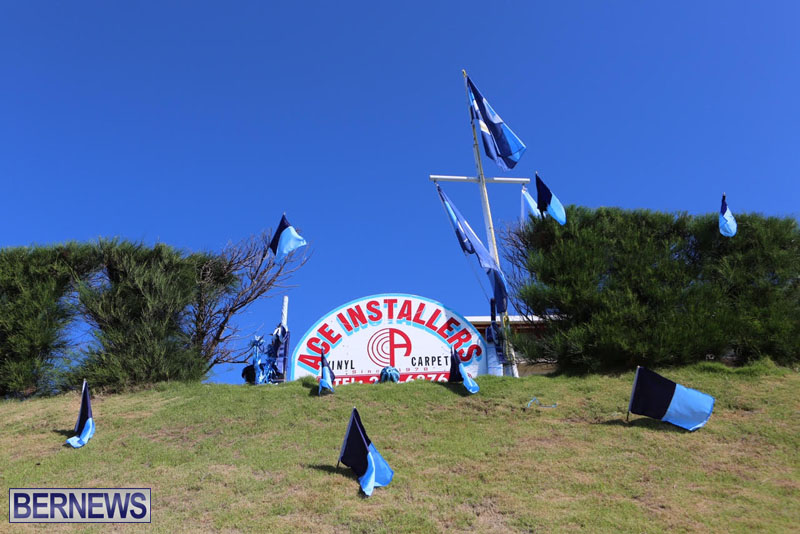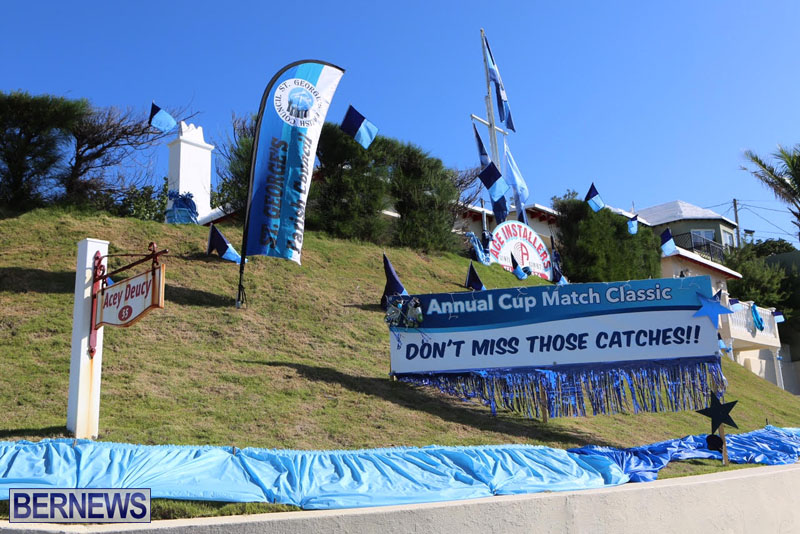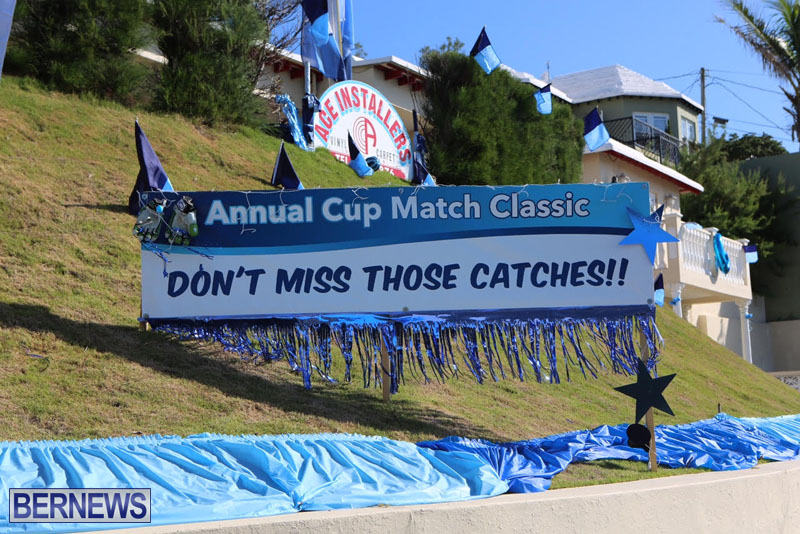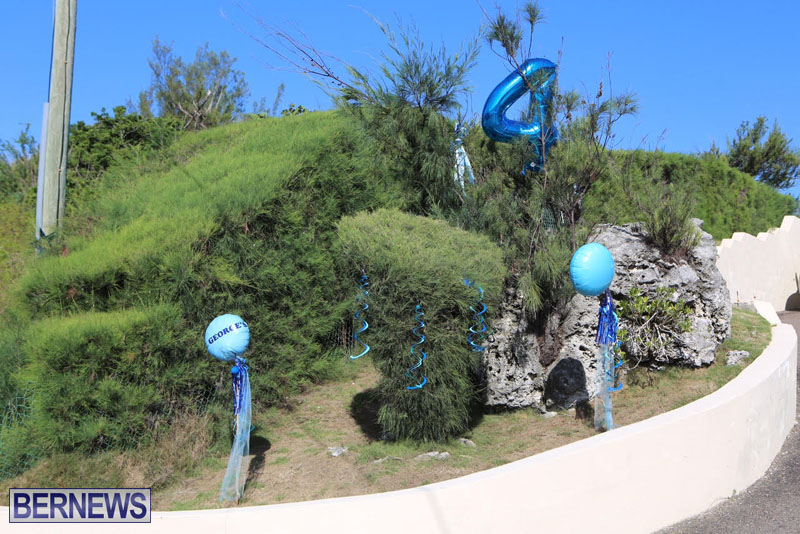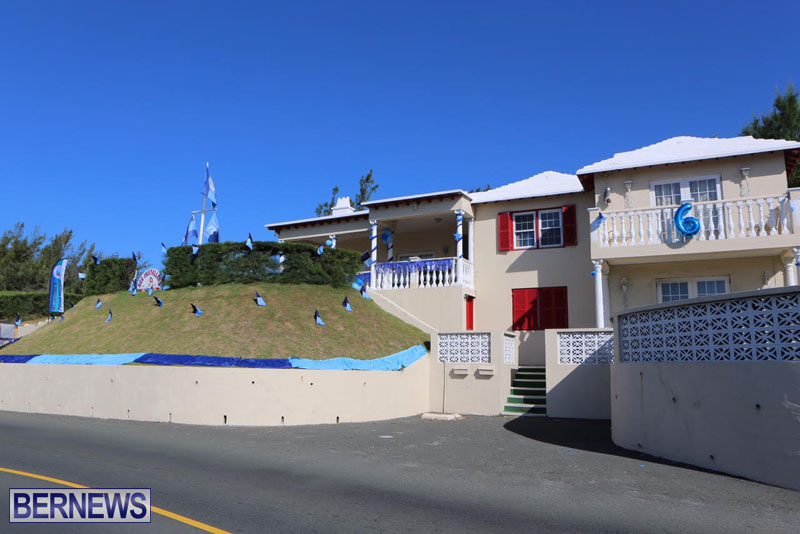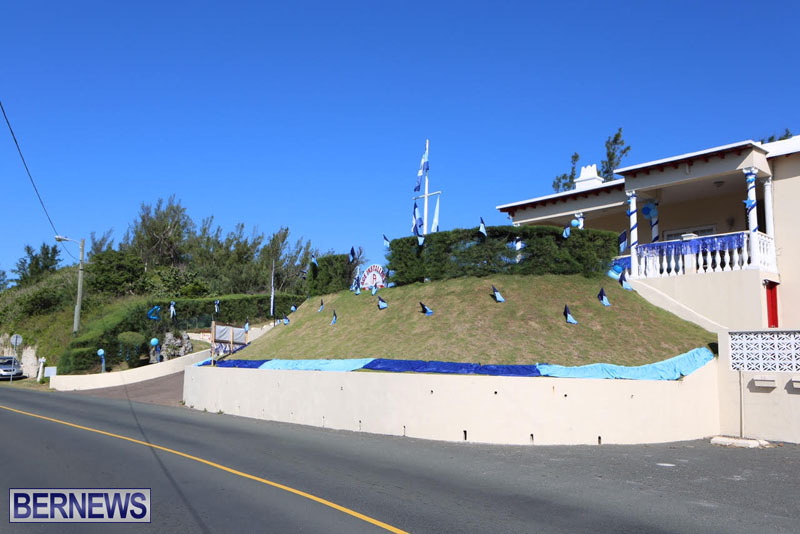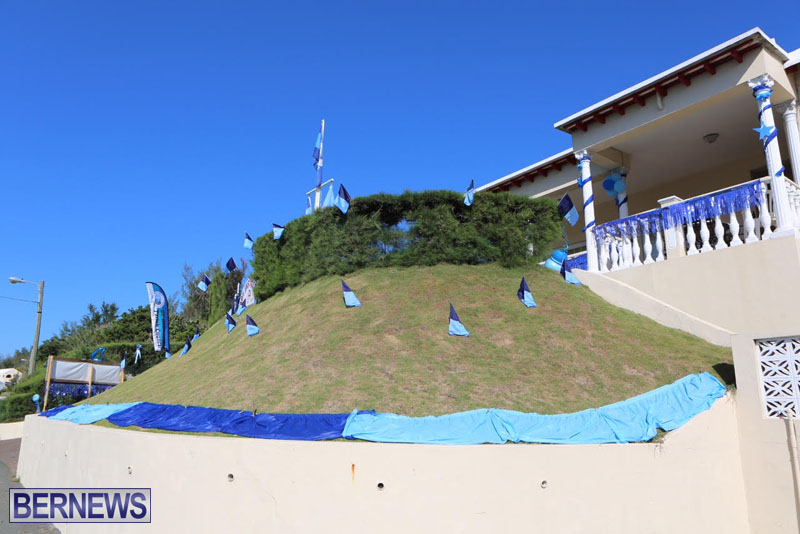 Read More About