The first week of the 2015 Validus Pro Soccer Clinic is being considered a "huge success," with week two beginning yesterday [Aug 17] and running through August 21.
The first week saw 140 children participate in the camp at National Stadium North Field, with the youth players, aged 4 through 16, guided by coaches overseas and locally. The students came together to learn skills and techniques for the game, and also participated in a skills competition which saw 30 players come away with awards.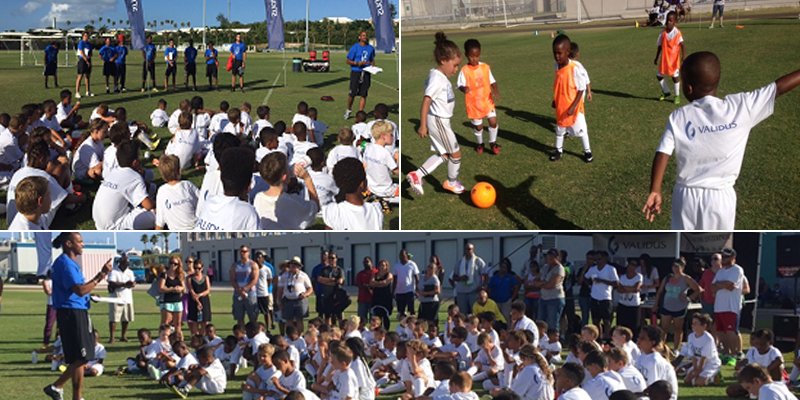 "This year we are going into our 24th year of the clinic and we are greatly appreciative of the support we have received," said CEO David Bascome.
"The young players worked hard this week and showed great discipline on and off the field. We have plenty of talent in Bermuda and each year I return to Bermuda for the clinic I am amazed at the skill level of the young players.
"I want to say thank you to all the staff, coaches, NSC staff, parents, and Validus for all their support in making this clinic a success."

Read More About