Premier and Minister of National Security Michael Dunkley is scheduled to appear on CNN International over the weekend.
A spokesperson said, "The Premier was today interviewed by Richard Quest of Quest Means Business on CNN International. The pre-recorded segment will appear on CNN International [Channel 17 on Cablevision] and other CNN channels beginning this weekend.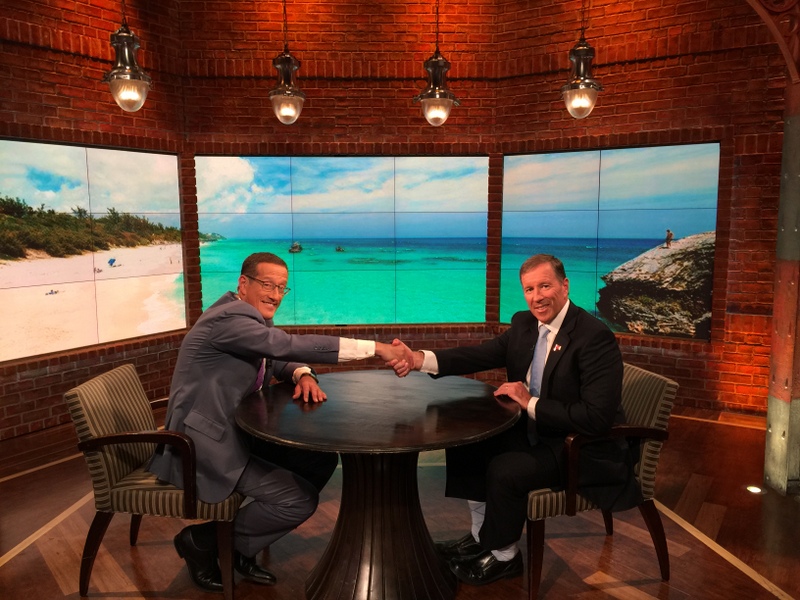 "The Bermuda Tourism Authority assisted in arranging the interview, which took place in the CNN New York studios. The Premier is currently in the US on vacation with his family."
"I always welcome any occasion to highlight the Island's business and tourism attributes," said Premier Dunkley.
"This is an excellent opportunity to showcase Bermuda and answer questions and I am very grateful to have been invited on Quest Means Business. It was a pleasure meeting Mr. Quest and I would like to thank the BTA for facilitating this interview."
Read More About