Following the announcement in July of the availability of educational bursaries for Sandys Parish residents who have already completed a year of post-secondary education, the Sandys Parish Council has announced the recipients of the 2015 Educational Bursaries.
The recipients include Michael Ellis Hudson Jr, in his final year of a BBA in Technical Management, specialising in Accounting from DeVry University in Florida; and Sarai Nicole Paynter, who will be attending the University of Worcester in England and is pursuing a Foundation degree in Mental Health.
Also being awarded bursaries were Kairah Alexandria Adele Woolaston, who is attending Cape Breton University in Nova Scotia, Canada and is working towards her Bachelor's Degree in Tourism and Hospitality Management; and K. Jade Robinson, who is attending Nova Southeastern University in Florida to obtain a degree in Biology.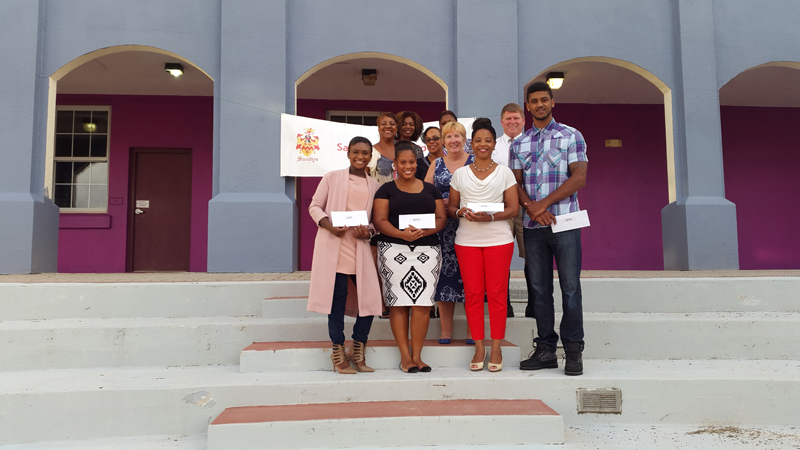 A brief ceremony was held in the amphitheatre of Sandys Secondary Middle School at 7.00pm yesterday [Aug 18] in order to commemorate the occasion.
The Committee for the Educational Awards was headed by Dr. Patricia Dill-Chapman and included Jacqueline Basden and Rashida Godwin. The Sandys Parish Council is chaired by Tonetta T Spring.
A spokesperson said, "The Council wishes all the numerous applicants well in their studies, and thanks them for their interest. Recipients of the bursaries have agreed to donate 20 hours of community service to the Parish when they return home to Bermuda."

Read More About