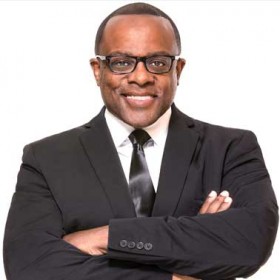 [Written by Dr. Stanley James, MD]
Do you know someone with high blood pressure? That person may be you. Many times people find out when it is too late [heart attack, stroke or kidney failure]. That is why high blood pressure is called the silent killer. Yet it does not have to take you out. It is east to and there are effective treatments for high blood pressure.
So what if I have high blood pressure?
Are you kidding me? High blood pressure can hurt you in many ways. Your heart may enlarge and get weak. Your blood vessels may develop bulges and weak spots than can lead to a heart attack. Your eyes can also be affected by high blood pressure leading to blindness and finally your kidneys may be injured.
What can I do if I have high blood pressure?
By losing weight and reducing the salt in your diet you are off to a good start. Additionally, if you eat at least 5 servings of fruits and vegetables a day you will help reduce your blood pressure as well. Being physically active [after talking with your doctor] is one of the best things a person with high blood pressure can do. Finally quitting smoking is a must.
Do I need to be on medication or drugs for my pressure?
It depends, some people are able to get their blood pressure down into acceptable ranges simply by losing weight, exercising, sleeping well, managing stress and eating right. Yet for other people despite doing these things their blood pressure remains high. The good news is that there are many different types of medications which can be tailored to your needs. Your doctor will work with you to find the right medication for you.
What are the side effects?
Side effects differ depending on the patient and the drug. For some people there are no obvious side effects. For other people there could be dizziness, others have a cough, increased urination is a symptom or certain drugs and still others have swelling of the ankles. One of the most bothersome side effects is difficulty getting or maintaining an erection. Instead of stopping the medication if you have any of these symptoms just go to your doctor and he will help you sort it out.
This article is written for informational purposes only by Certified Medical Professionals at the Northshore Medical and Aesthetics Center [NMAC]. It is not for use to diagnose or treat any condition that you may have. Always consult with you doctor.
NMAC uses a multi-faceted and individual approach to helping one achieve and maintain a healthy lifestyle and live the best life possible – inside and out – through Family Medicine, Naturopathic, Dermatological, Weight loss and Aesthetic treatments and services. More information on our Medical Professionals and services can be found at www.nmac.bm

Read More About
Category: All