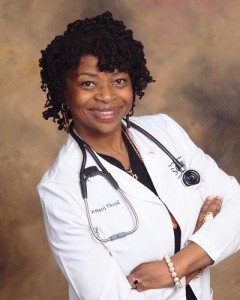 [Written by Dr. Amani Flood, NMD, Doctor of Naturopathic Medicine at NMAC]
Bermudians are not strangers to alcohol indulgence, especially over a holiday. After all, its' been said that "Bermudians love to drink." So what can you do if you throw back one too many over Cup Match?
You've probably heard the rule to drink one glass of water between each alcoholic beverage. But that rule can be hard to follow after about round four. By then you have forgotten all about rules as that blissful boozy feeling takes over. So let's focus on the morning after and how best to feel normal again.
Firstly, it's not too late to rehydrate. The glass of water trick works because alcohol has a drying effect on the body. So as soon as you wake up, chug down a full large glass of plain water, without anything else in it, which is quickly and easily absorbed.
Next, take a cold shower. This will get cause your heart to circulate stagnant blood. It will wake up your brain and revive sluggish internal organs.
Finally, stumble to the kitchen have a blended smoothie made with ice cold juice, spinach or kale leaves, organic berries and protein powder. If all that is too much trouble for your throbbing head, just nibble on cold watermelon slices. This fruit is a powerful internal cleanser and blood purifier. Both of these breakfasts will alkalanize your blood, which the alcohol has caused to be very acidic. Avoid heavy food and stick to salad or soup for now.
Now comes the most important part – aggressive nutrition. Hopefully you've already stopped by NMAC and stocked up on high quality Multivitamins, minerals, Magnesium and B-12, these are the nutrients that alcohol most depletes. Milk Thistle herb capsules will protect your liver from alcohol induced damage and Selenium, Chromium and Zinc will ensure that you detox from your wayward ways.
Get some rest and drink all through the day, infusing your water with high dose Vitamin C powder for it's antioxidant effect and soon you will be feeling like your sweet angelic self again.
This article is written to make you smile but alcoholism is no laughing matter. Answer these standard CAGE questions to see if you may have a problem with drinking:
C – Have you ever felt that you should Cut downon drinking?
A – Do you get Annoyed when people tell you about your drinking?
G – Do you ever experience Guilt about drinking?
E – Do you need an Eye-Opener morning cocktail after a night of drinking?
How many yesses did you get? Only 2? Well, 2 is enough to qualify you for potentially having a problem with drinking!
Stop by and let us help you with alcohol and any other addictions. While Alcoholic Annonymous is the gold standard for recovery treatment, at NMAC we offer proven therapies including laser needle-less acupuncture, lifestyle counseling, IV replacement nutrition, vitamin B12 shots and other aids to help you on the path to recovery and restored perfect health!
Be well!
This article is written for informational purposes only by Certified Medical Professionals at the Northshore Medical and Aesthetics Center [NMAC]. It is not for use to diagnose or treat any condition that you may have. Always consult with you doctor.
NMAC uses a multi-faceted and individual approach to helping one achieve and maintain a healthy lifestyle and live the best life possible – inside and out – through Family Medicine, Naturopathic, Dermatological, Weight loss and Aesthetic treatments and services. More information on our Medical Professionals and services can be found at www.nmac.bm

Read More About
Category: All