The Bermuda Bicycle Association [BBA] will be holding Pee Wee Cycle Races on Sunday, September 27 starting at 8.30am, with the action to take place on Front Street.
Entry forms are available from Winners Edge, Bicycle Works, and Sportseller, with the entry deadline on Thursday, September 24 at 5.00pm. Race number and t-shirt pick up will be on Saturday, September 26 from 10.00am to 2.00pm at Bicycle Works on Tumkins Lane in Pembroke.
Helmets are mandatory. The races are expected to get underway at 8.30am for 4 and 5-year-olds, 8.45am for 6 and 7-year-olds, 9.00am for 8-year-olds, and 9.15am for 9-year-olds.
The event poster says, "All events to take place by the flag pole on Front Street. Please gather in parking lot across from the Bank of Butterfield.
"We recommend parking at the City Hall Car Park and walk to Front Street. Please use extreme caution when crossing the roads."
For more information, contact Wenda Roberts at 533-0441 or wendag@northrock.bm.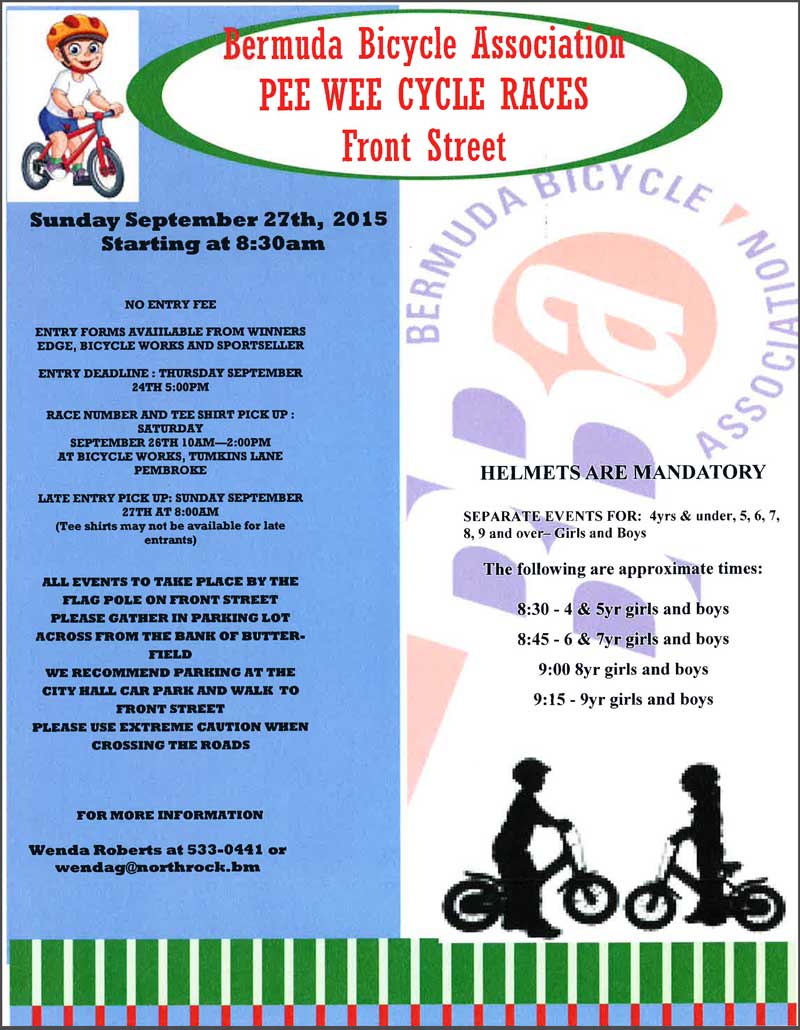 Read More About